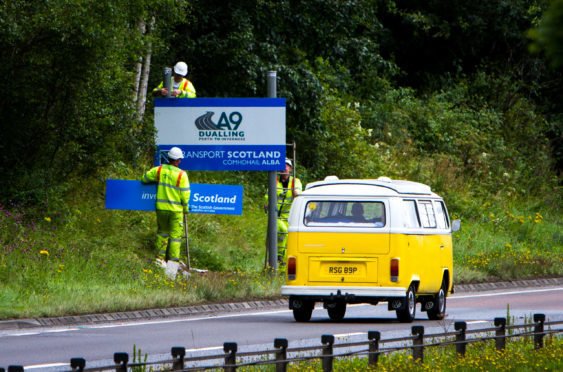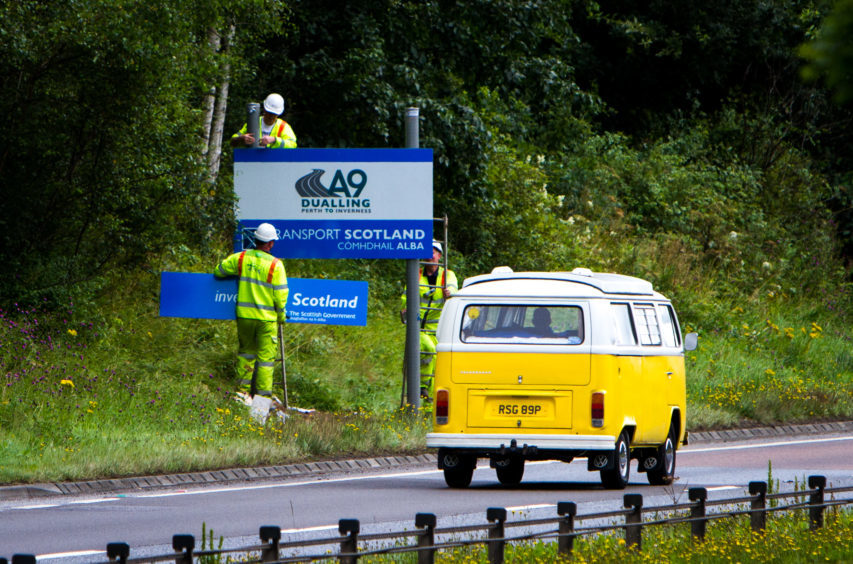 The owner of an historic Perthshire estate has mounted a bid to reroute the Scottish Government's mammoth £3 billion A9 dualling plan.
Millionaire landowner Iain Stewart-Ferguson, custodian of the Dunfallandy Estate near Pitlochry, is refusing to sell land for a four-mile section of the ambitious trunk road upgrade.
Transport Scotland is using compulsory purchase powers to secure crucial roadside sites along the Pitlochry to Killecrankie stretch.
But Mr Stewart-Fergusson has lodged a formal objection, complaining that the proposed route is too close to his 19th Century Dunfallandy House.
The government's planning appeals office has mounted an inquiry to try to resolve the row.
In documents lodged as part of the inquest's closing submissions, consultant Ian Kelly – on behalf of Mr Stewart-Fergusson – said: "This has been an utterly avoidable inquiry in so far as this objector is concerned.
"The position, put simply, is that we appear to have a public sector body, using excessive amounts of taxpayers' money, to force a single taxpayer into giving up some of his land completely against his wishes, and forcing him to use his own private resources to try to defend his position."
---
>> Keep up to date with the latest news with The Courier newsletter
---
He said: "There was an obvious solution that could have been reached by agreement with no material detriment, and possibly some benefit, to the scheme."
Mr Kelly added: "This was an objection that could have been avoided without excessive difficulty had there been a demonstrable willingness to move just part of the carriageway further away from Dunfallandy House, at the Foss Road underbridge, in response to the clear concerns expressed from day one."
Mr Stewart-Fergusson states that the earmarked land forms an "integral part" of the estate and has proposed an alternate scheme involving widening of the south-bound carriageway, or a "snaking/hybrid" arrangement.
In its submission, Transport Scotland says the objection is "without foundation and should be set aside".
A spokesman said: "Mr Stewart-Fergusson… appears to be suggesting that just because he would agree to a particular outcome, that is the outcome which should be preferred.
"The design and delivery of a scheme such as the one proposed involves balancing many interests and not taking a decision on the basis of one party's self interest or preference."
Six people and organisations, including SSE, initially objected to the roads orders relating to the dualling project between Pitlochry and Killiecrankie.
The government Planning and Environmental Appeals Division is expected to deliver its ruling in the coming weeks.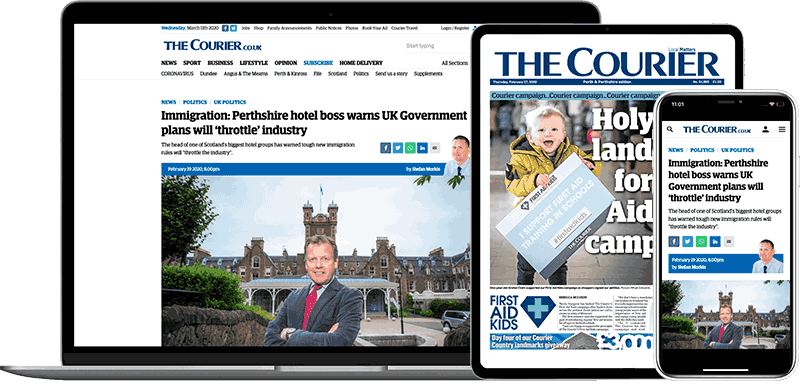 Help support quality local journalism … become a digital subscriber to The Courier
For as little as £5.99 a month you can access all of our content, including Premium articles.
Subscribe