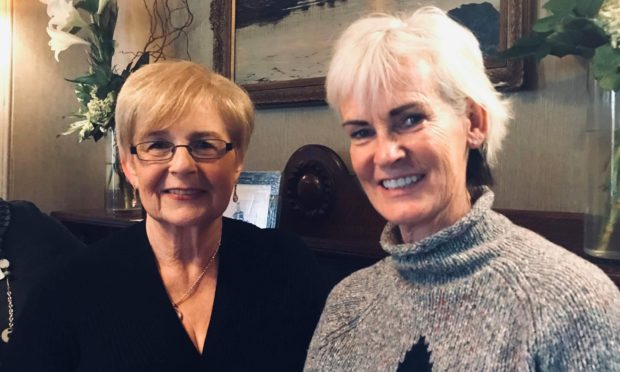 Andy Murray fans travelled from across the UK to the tennis star's Scottish hotel to meet his mum Judy and present her with a gift for the sporting idol.
Members of the TE-AM 77 Andy Murray fan club visited the Cromlix Hotel for a lunch with Judy Murray and gave the tennis trainer a Scottish quaich for her son as well as a specially-composed poem.
Twenty-four members of the 300-strong fan club travelled to the landmark near Dunblane from as far away as Devon, Hull and Newcastle, as well as from across Scotland.
Jackie Crossan, administrator for TE-AM 77, said the group had a "fantastic day".
She said: "We presented Judy with a gift for Andy as a thank you for all the pleasure he has given us.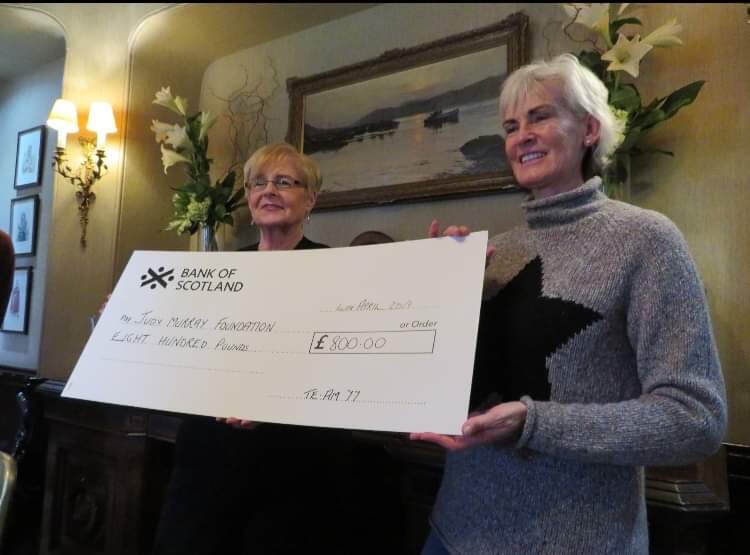 "Judy was nice enough to come up and we presented her with a Scottish quaich for Andy and a cheque for £800 for the Judy Murray Foundation.
"This will be an ongoing project as we want to make as much money as possible to enable her to bring tennis to the masses instead of just the elite.
"She does such great work and we want to help her as much as possible."
The fan club held charity events in Edinburgh last year and raised enough money to buy 20 Christmas dinners for people with dementia.
Jackie also has an artists's large pencil drawing of Andy that she will raffle off to raise more funds for the Judy Murray Foundation.
The Judy Murray Foundation took to Twitter to thank the fan club, posting a love heart emoji beside the message: "When a wonderful bunch of Murray fans – TE-AM 77 – get together for lunch at Cromlix Hotel and present you with a cheque for £800 for the Judy Murray Foundation."
Members of TE-AM 77 thanked Judy for attending their get-together.
Mary Donald said she was "an amazing woman and mother".
Sandra Scott said the group had "a great day".
TE-AM 77's name combines the initials of the club's founder, Tom Elliot, who presented Andy with his trophy at the O2 when he became world number one, and the man himself.
The tennis star bought the Victorian mansion near Kinbuck, Perthshire, in early 2013 for a rumoured £1.8 million. He and his wife Kim held their wedding reception there in April 2015.