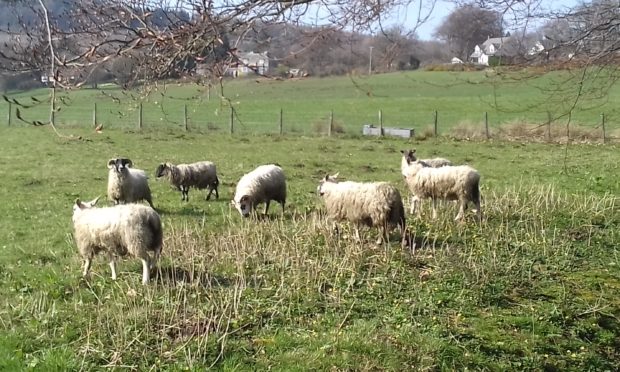 The Scottish SPCA is appealing for information after a lost flock of nine sheep was discovered in a Kinross-shire garden.
A Rumbling Bridge resident raised the alarm when he woke to find nine sheep wandering about outside his home on April 7.
Another member of the bedraggled flock arrived the next day.
Scotland's animal welfare charity said, so far, it had no luck tracing the flock's owner and has no idea where they came from.
The sheep are said to be in poor condition and one has since died.
Scottish SPCA animal rescue officer Katherine Aitchison said: "Eight of the sheep appeared in the garden, with no explanation, on Sunday.
"The ninth had appeared by Monday morning."
She said: "We have contacted local farmers and so far, nobody knows where the sheep have come from.
"The sheep are stable but in poor looking condition with faeces on their coat.  One has sadly passed away.
"This is a very unusual situation and we are keen to find out how the sheep came to be in this garden."
If anyone in the area has any information, please contact our confidential animal helpline on 03000 999 999.