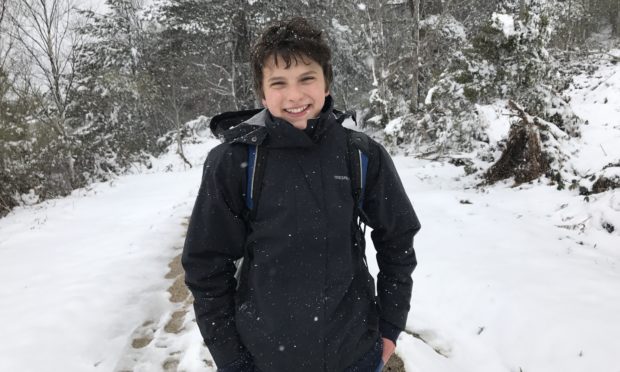 A 13-year-old boy has battled through snowdrifts to complete an ancient European pilgrimage route and raise money for Scotland's Charity Air Ambulance.
Glen Lyon schoolboy Tom Grant smashed his fund raising target of £1,000 when he completed the final 180km stretch of the famous 720km Camino de Santiago, or Way of St James, in North West Spain.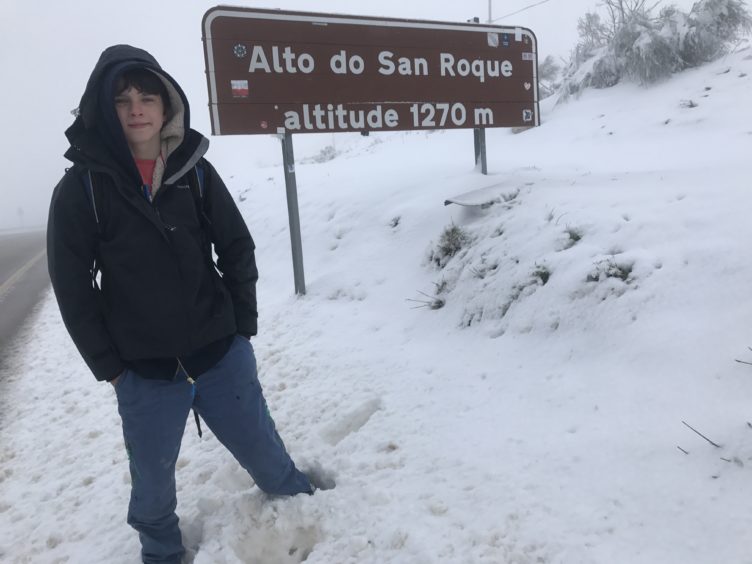 He faced being snowed in only days from his goal but ultimately, battled through the elements to reach the shrine dedicated to St James in Santiago de Compostela at the end of the famous trail.
Tom started walking the medieval pilgrimage route in sections with his parents in 2017 and has since walked through the Pyrenees, Navarra, La Rioja and Castille.
He has raised more than £1,100 according through his justgiving page. (www.justgiving.com/fundraising/toms-camino)
Crossing the finish line with father Jamie and mother Fiona by his side, his first thought was simply: "I want to go to bed."
He said: "There was a massive sense of achievement. Walking over the mountain from Leon to Galicia was really tough. There was about a foot of snow in front of me when it got bad.
"We got trapped in a village at the top of the mountain for a day and couldn't go anywhere until the snow blew off for a bit.
"When we were walking there was no village in sight for ages. There was a brief moment when I thought we would have to sleep beside the road in a ditch."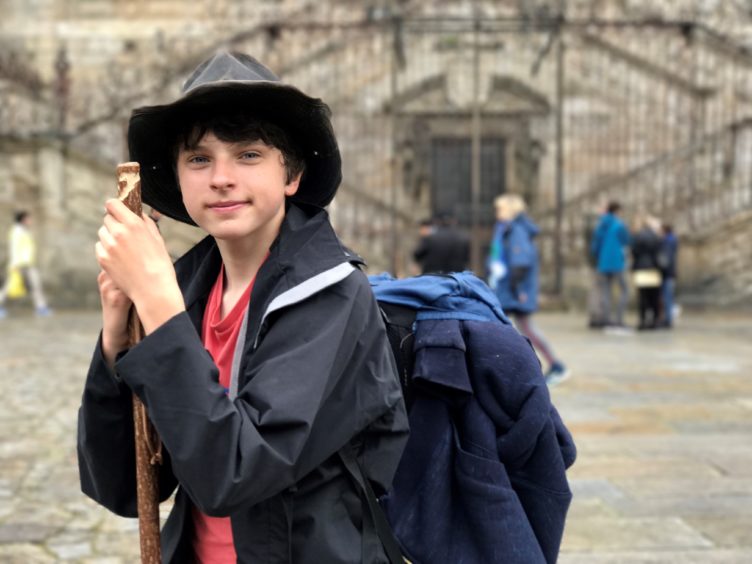 The teenager became inspired to raise money for SCAA – which delivers emergency aid and rescues the injured in rural parts of Scotland – after watching a friend airlifted to hospital from near his Highland Perthshire home.
The girl had suffered life-threatening injuries after falling off a bike.
"Raising money for SCAA gave me the drive to keep going and reach the end," he added.
Jamie, a keen hillwalker, said he was proud of his son but admitted to being a little worried when Tom first set out on the journey.
"I always knew he had the spirit but there are lots of things that can happen along the way. Lots of people don't complete a long distance route for many different reasons.
"But he just got stronger and stronger through it and by the last section I never had any doubts."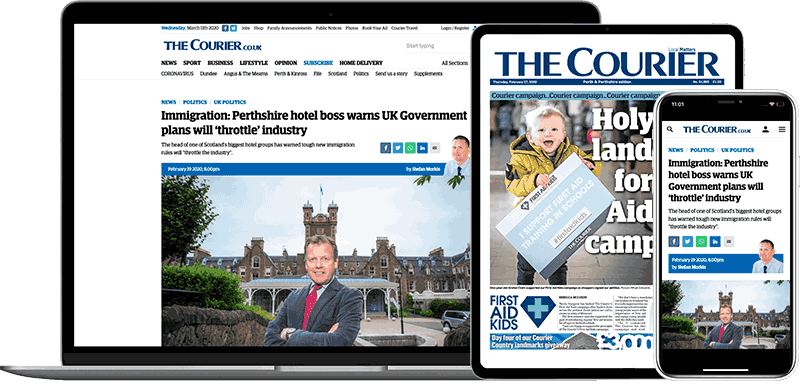 Help support quality local journalism … become a digital subscriber to The Courier
For as little as £5.99 a month you can access all of our content, including Premium articles.
Subscribe