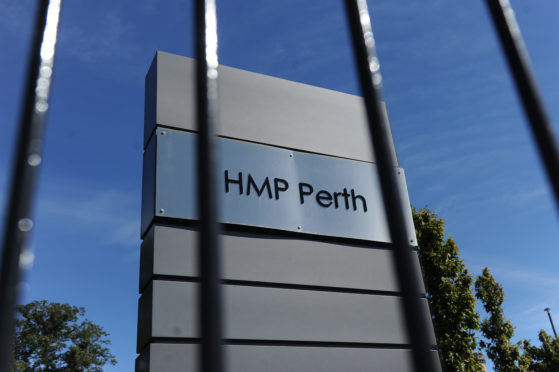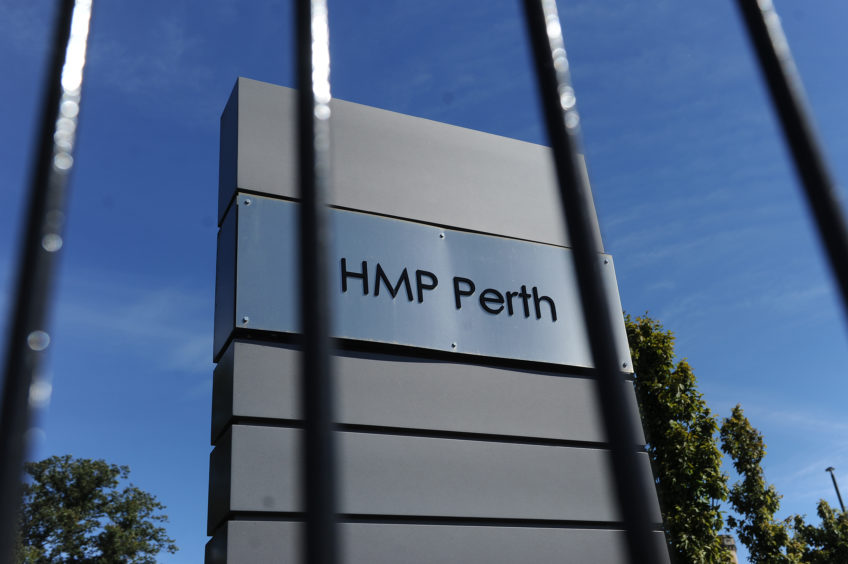 Health bosses have asked for a ban on new inmates being sent to Perth Prison as overcrowding is causing safety concerns for medical staff.
Soaring inmate numbers at HMP Perth has caused a "critical incident" for healthcare staff, who say safety of both patients and prisoners could be at risk.
An inspection revealed progress has been made at the jail following a scathing review last year but concerns remain about pressure on medical staff, caused by overcrowding and an NHS employment crisis.
More prisoners have been forced to share cells and the prison is over capacity.
The facility has around 703 prisoners with an agreed acceptable capacity of 700, which was recently increased from 631.
Combined with difficulty recruiting clinical staff and relying on temporary cover, Perth and Kinross Health and Social Care Partnership called on the Scottish Prison Service (SPS) to send inmates elsewhere, which SPS say is not possible due to overcrowding all over the country.
A report released this week after a follow-up inspection in November applauded improvements made to healthcare provision at HMP Perth but said there is more work to be done.
Wendy Sinclair-Gieben, chief inspector of Prisons for Scotland, said in the report: "Senior managers informed inspectors that because of a sudden increase in the number of prisoners, the partnership had declared a critical incident.
"The partnership were concerned that the increasing population had affected the healthcare  team, principally the nursing team's ability to deliver safe and timeous care.
"The partnership had requested that HMP Perth divert prisoners away from the establishment, in order to maintain patient and staff safety."
A spokesman for SPS pointed out capacity is a Scotland-wide issue and not specific to Perth.
"There has been no additional capacity built but people are having to share cells, so most of the prisoners are doubling up at the moment.
"It has not been possible to divert people away from custody at Perth due to the population pressures elsewhere."
Ms Sinclair-Gieben added healthcare staff are under increased pressure due to the high number of agency staff required as a result of recruitment difficulties.
Following the inspection, a number of recommendations were made and inspectors will return at the end of this year to ensure they are being followed.
They include keeping staff informed  of issues, managing the risks associated with using agency staff, supporting employees during times of increased stress and developing a psychological therapy service within HMP Perth.
Gordon Paterson, chief officer for Perth and Kinross Health and Social Care Partnership, said an action plan is in place to address the concerns raised.
"I am pleased that the inspectors highlighted the continued good progress we are making to improve healthcare services and address the issues raised in the last inspection report.
"We accept all the recommendations in the follow-up inspection report and we are taking action to address them. We will continue to closely monitor progress against our improvement actions."
Another partnership spokesperson said more agency employees have been brought in to relieve pressure on permanent staff.