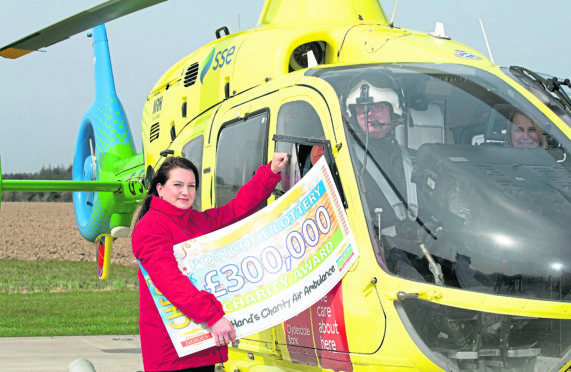 Scotland's Charity Air Ambulance's (SCAA) expansion of its life-saving service has been given a £300,000 boost thanks to a Heroes Trust Award from People's Postcode Lottery.
The award is to be split equally to support both the charity's existing air ambulance service based at Perth Airport and its planned second helicopter to be launched at Aberdeen within the next 12 months.
SCAA is Scotland's only charity-funded emergency air ambulance service and has proved an integral part of the emergency response network since its launch in 2013.
To date, the life-saving crew has responded to more than 2,050 time-critical emergencies in every corner of the country.
SCAA Chief executive David Craig said: "People's Postcode Lottery players throughout Scotland are now helping SCAA save lives.
"We're so grateful that People's Postcode Lottery recognises the vital work SCAA does throughout the whole of Scotland and has granted us this amazing Heroes Trust Award to support both our existing and future operations.
"This support will help SCAA build an expanded life-saving service serving people in most need through illness or injury across the whole of Scotland."
SCAA first announced plans for a new base in Aberdeen in November, with a target of launching at the end of 2019.
The strengthened fleet will offer support to the other three helicopter air ambulances operating in Scotland, working alongside the two Government funded helicopters based at Glasgow and Inverness as well as the existing service in Perth.
The Heroes Trust Award will fund life-saving onboard equipment for the existing helicopter – callsign Helimed 76 – including an extreme weather care package featuring a shelter to protect both patients and crew, heat pads and Alpine thermal blankets.
The £150,000 dedicated to the proposed Helimed 79 operation at Aberdeen will help recruit and initially fund a new crew to take forward the north east-based operation.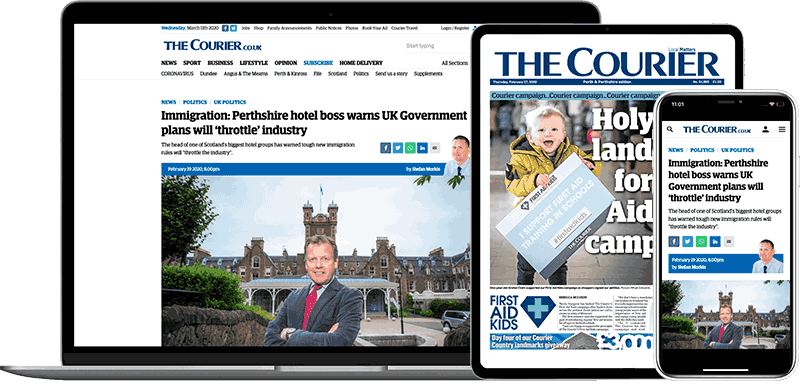 Help support quality local journalism … become a digital subscriber to The Courier
For as little as £5.99 a month you can access all of our content, including Premium articles.
Subscribe