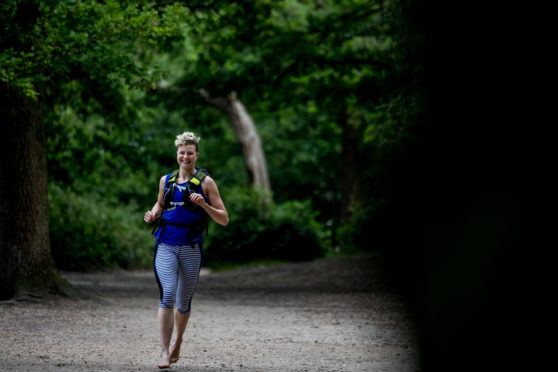 A barefoot athlete has her sights set on Tayside as she prepares to run the length of the UK to promote confidence in women.
Anna McNuff, 34, is the UK ambassador for Girl Guiding and is planning to complete the distance of 100 marathons.
She will speak to 120 guide groups along the 2,620 mile route with the aim of inspiring youngsters to take on and beat any challenges in their way — including blisters.
The adventurer, will start at Skaw, on Unst, one of the Shetland islands, on Sunday, June 2, before heading south to London.
Her run will take her through Scotland, England, Northern Ireland, Eire, Wales, the Isle of Man and the Channel Islands before she finishes in London on Sunday November 10.
The east coast stretch will see her head to Aberdeen on Saturday July 6, before running through Arbroath on the way to reach Dundee on Thursday July 11.
Anna, who was a Rainbow, Brownie and Girl Guide, will also pass through Perth as she heads from Dundee to Glasgow on Wednesday July 17.
She said she had been training hard to the expedition and was toughening up her tootsies in preparation for the ordeal of their lives.
"I am halfway between terrified and excited about the run and I have been out running to harden my feet up for the event," she said.
"I could stand on some glass but I would rather look at the positive side of the run and I will take each day as it comes and I think it will be amazing."
Over the years Anna has cycled 20,000 miles in Europe and the Americas, including through all 50 US states. She has also run the length of New Zealand.
She said: "I want to tell the guides that they don't have to be scared when they face a challenge and to stretch themselves to succeed.
"I have done lots of long runs and to fit in with the theme of the talks that I will be giving to Girl Guide groups I wanted to make my run more challenging."
And she said she would love it if people could come and join her for stages along the route, or put her up for a night along the way.
"I will not be going fast and they can run as far as they want to," she said.
To follow Anna's progress, or to offer her accommodation on the run, visit barefoot@annamcnuff.com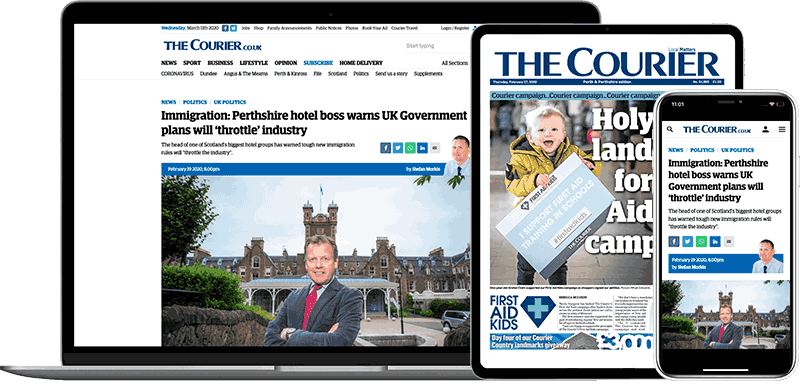 Help support quality local journalism … become a digital subscriber to The Courier
For as little as £5.99 a month you can access all of our content, including Premium articles.
Subscribe