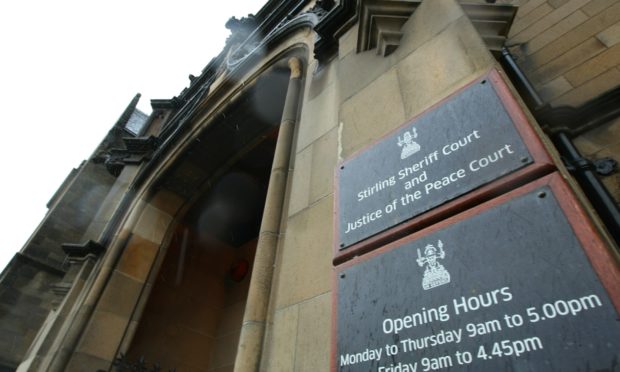 A masked man who tried to rob a Stirlingshire newsagent at knifepoint before making his getaway on a bicycle was jailed for 22 months after a series of CCTV cameras recorded him pedalling home.
John Masters, 35, entered the shop, the Dunblane Mini Market on Kippendavie Road, Dunblane, about 7.10am on a Saturday, Stirling Sheriff Court was told.
Prosecutor Cheryl Clark said the shopkeeper, who had opened up about 20 minutes earlier, was sorting newspapers when he became aware that Masters was there.
Miss Clark said Masters produced a silver Stanley knife and told the shopkeeper to open the till.
The shopkeeper refused and told him there was no money in it anyway.
Masters – who was wearing black clothing, a single black glove and had his face masked with a scarf – then demanded cigarettes instead and was again told no, before leaving the scene on a bike after the shopkeeper produced a hammer from behind the counter.
"Clear" CCTV film from the shop showed his clothing in detail – and he was still wearing the same clothes when he was arrested later that day.
Further CCTV images from a series of cameras at Dunblane Railway Station showed him cycling towards his home, which the court heard was near the station.
In addition, his DNA was found inside his other black glove that he had apparently dropped at the scene.
Masters, of Dunblane, pled guilty to attempted armed robbery on February 2.
Solicitor Alastair Ross, defending, said: "He has no recollection of the end of last year or the early months of this year because of his abuse of drink and drugs."
He added: "When he gets out of prison he intends to leave the area and start again."
Imposing the 22-month jail term, Sheriff William Gilchrist told Masters: "This was a very serious offence. A custodial sentence is inevitable."
At the time of the incident, Detective Sergeant Will Hogg, of Falkirk CID, described it as "a very frightening ordeal" for the shopkeeper.