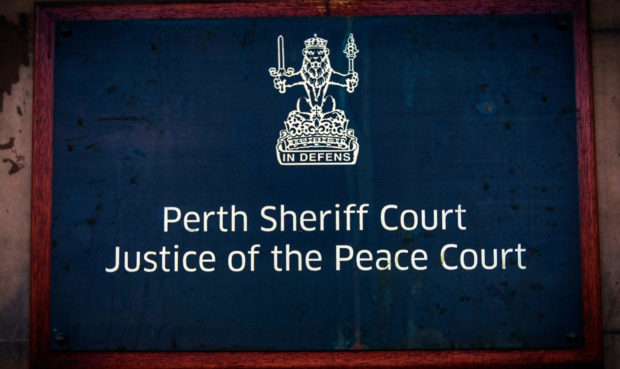 An oil industry executive who abused a female family member and slapped a male family member offered to pay a fine at £50 per week.
Vernon Clark, 60, claimed the male family member had given him "the beating of his life" in response to an abusive comment about the woman.
Drunken Clark had to be stopped by the male family member and said: "One day there will be a knock on the back of your head when you're not expecting it," the court heard.
Clark, director of international business development with a global company, has been ordered to go on a domestic violence programme by a sheriff.
Clark, of Osborne Road, Newcastle, admitted causing fear or alarm by threatening and pushing the woman and slapping the male family member twice on the head.
He admitted acting in a threatening or abusive manner at an address in Aberuthven on December 21, and failing to turn up for a court hearing.
Depute-fiscal Robbie Brown told Perth Sheriff Court: "The accused had been drinking in the pub and the complainer had also been out. She returned to the house at 1am. He was watching TV. There was an argument and the situation deteriorated."
He said Clark called the woman an abusive term and pushed her.
Mr Brown added that the male family member positioned himself between the accused and the woman in order to stop anything further and Clark slapped him on two occasions.
The police were called but Clark continued his abusive behaviour and made further threats towards his family.
The court was told Clark's marriage has now split up as a result.
Solicitor Pauline Cullerton said Clark had received "the biggest beating of his life" from the male family member – but the prosecutor said he was not prepared to accept that claim.
She said: "The marriage is over and the parties are taking steps to put a divorce in place. Work takes him abroad three weeks out of four.
"There is an element of matrimonial support and for all three children. He could pay a financial penalty at £200 per month."
Sheriff Keith O'Mahoney ordered Clark to attend the Positive Partners Programme and fined him £700, which he was allowed to pay at £200 a month.