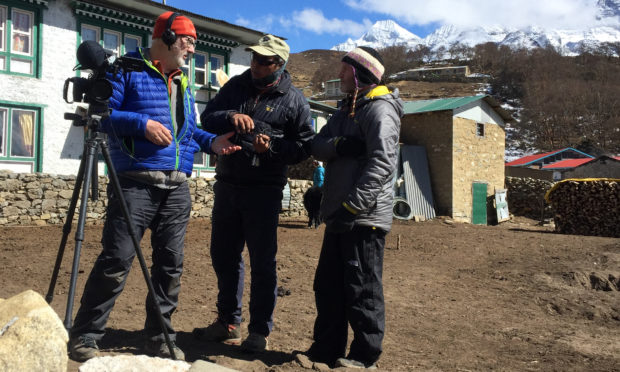 A Dunkeld man has returned from Nepal where his team overcame a near-fatal accident to make a documentary about the Sherpa people.
James Lamb from the Little Sherpa Foundation teamed up with Scottish Bafta winning outdoor filmmaker Richard Else to film a three-part documentary about the ethic group, which has become renowned for supporting daring mountaineering expeditions.
Singer-songwriter Dougie Maclean and his son Jamie have agreed to write the music for the film, which will be shown first at the Dundee and Kathmandu film festivals, with hopes the BBC will then broadcast it.
James, whose charity supports the children of those who have died during trekking expeditions, said Sherpa leaders asked him to make the film, which has the working title The Real Sherpa, after growing concerned about the loss of their traditional way of life.
Sherpas are one of the main ethnic groupings in Nepal and have their own distinct language and culture.
James said: "I've been going out to the Everest National Park for many years. About two years ago the Sherpa community asked me to make a film. They are really worried about their way of life and are concerned it may cease to exist due to the pressures that tourism is putting on it."
He said shooting the film, which was done in February and March this year in temperatures as low as minus 25 degrees, was a challenge for him and the four other members of the crew.
"It was a five day trek to where we were filming. You're walking for seven hours a day and lots of the goods are taken up by donkey.
"We were on a zig-zag part of the path below this donkey and went head over heels over the edge and its hooves caught Richard right on the chest.
"We hadn't even started filming. It was incredibly painful for him but we kept going. If it had been more serious that would have been the end of the story."
A mystery donor – who made their anonymity a condition of their support – provided £100,000 to finance the film after only a day of fundraising, James added.
"They have supported us before and understood how important it is that we tell this story," he added.
Mount Everest National Park spokesperson Palden, who is also a Sherpa village leader, asked James to make the film.
He said: The Sherpa people need help from those who understand us and our culture and beliefs.  We need to trust them to tell our story. We want to tell the world all about our way of life and why its survival is on a knife edge."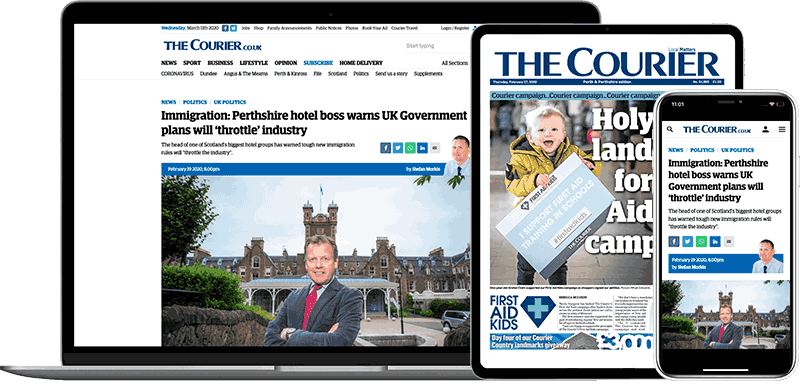 Help support quality local journalism … become a digital subscriber to The Courier
For as little as £5.99 a month you can access all of our content, including Premium articles.
Subscribe