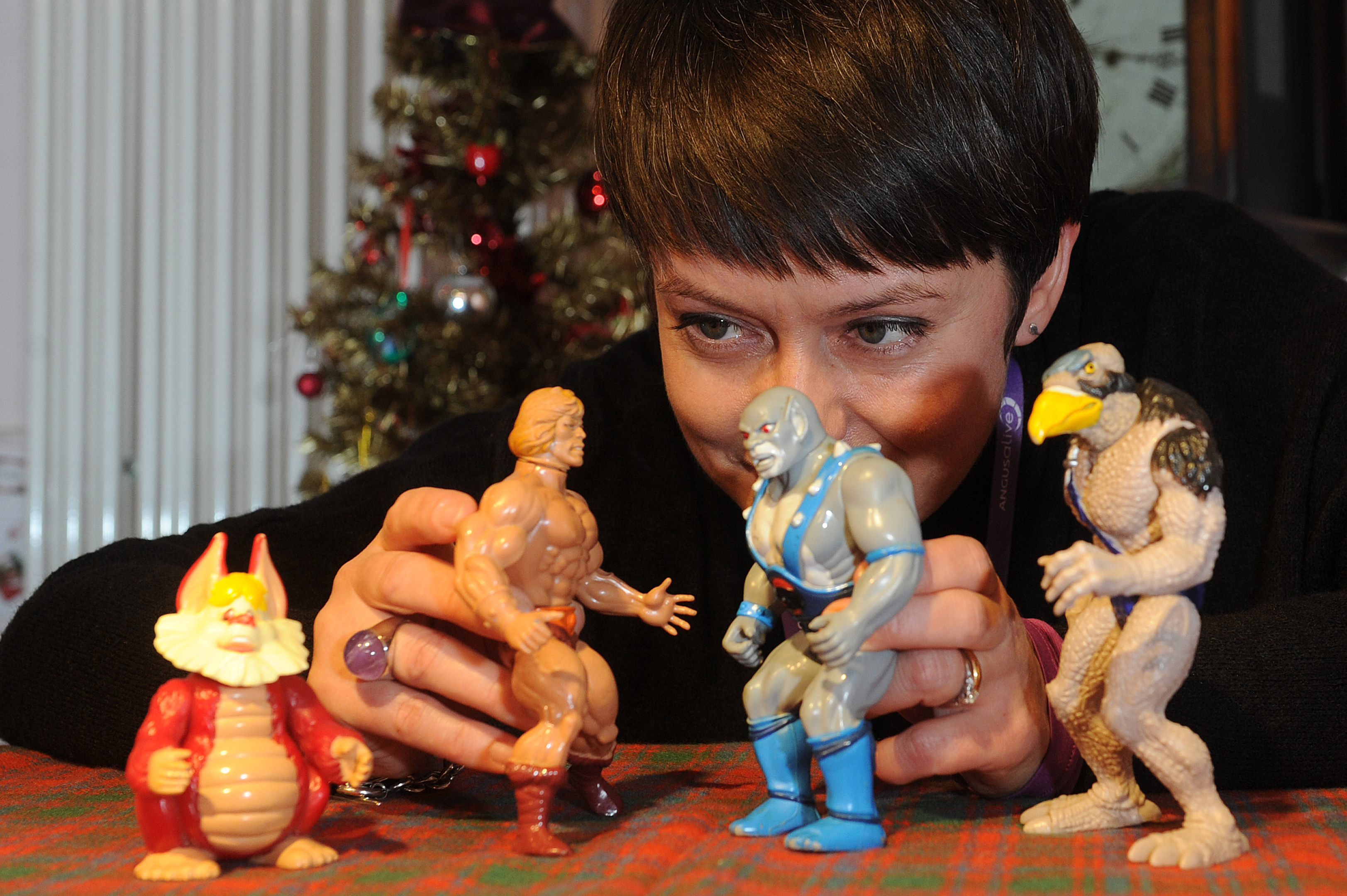 The latest eye-popping exhibition at Dundee's V&A shows us how far we've come in the world of videogames.
I remember many, many afternoons in the 1980s sitting at a Spectrum 48K, trying to make what appeared to be a little white mole jump over what was very possibly a moving can of deodorant. It made sense at the time.
The experience for the current generation of gamers is a world apart.
The V&A display demonstrates how games have now reached as high a standard of sophisticated storytelling as the most acclaimed Netflix shows, while allowing players to explore imaginatively detailed worlds.
In other words, new technology has dramatically changed the way that we play.
And that has been the biggest challenge facing the Perth Toy Library, which sadly shut its doors last weekend after more than three decades of lending.
The idea behind the charity was simple: Giving families the chance to borrow from a vast range of 400 toys and games, designed to stimulate and entertain.
According to the website: "Our toys will encourage your child to use their imagination, solve problems, interact with each other, build structures, develop their skills, be competitive or cooperative and have fun."
But in this Black Mirror age, it's getting more and more difficult to encourage children to use their imaginations by playing with traditional toys, when they can simply put a helmet over their face and lose themselves in a computer generated environment.
And there are worries that children are losing other basic skills like throwing and catching balls, or simple puzzles.
As library chairman Philip Brown lamented: "The world's changed. Children never play with real toys anymore and families aren't coming in to borrow from us."
The same problem also hit that once-prevalent Early Learning Centre, best known for its wooden train sets and wholesome family games.
At its peak it had 200 stores across the UK, but now the ELC has no standalone outlets. Last month, the brand was sold to retail giant The Entertainer in a deal worth £13.5 million – a fraction of what it was worth a decade ago – and it will be interesting to see how much it has changed when it makes its High Street comeback.
I suspect that very few people – even the most enthusiastic technophiles – will be happy to see traditional toys and games being replaced by iPads and smartphones.
But we can take comfort that when it comes to best-selling toys, amongst the flash-in-a-pan crazes and high tech gizmos, brands like Lego and Playmobil are still strong players.