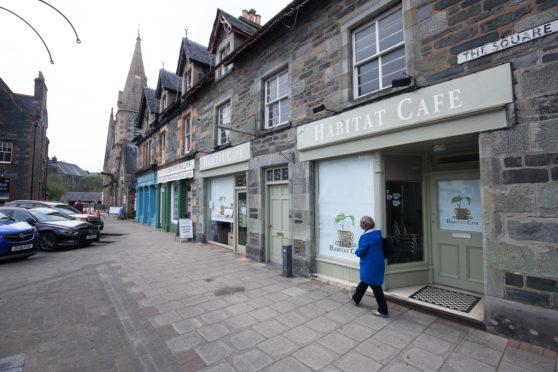 When Aberfeldy café owner Mike Haggerton learned the last bank in town was closing he feared his own business would soon follow.
However, little over a year after being forced into launching Scotland's first cashless café he has said the change has freed up his time, is now welcomed by customers and other businesses are getting in touch to ask how to make the leap.
Mike, owner of the town's Habitat café, said going cashless has freed up at least seven hours a week, helping his business towards one of its strongest years.
He said: "That's seven hours a week I am not counting money. I have had more time to do better things.
"We have had a strong 12 months. That could be down to a range of things. The good weather has definitely helped but the extra time has also contributed," he said.
He commented as leading high street banks, including Santander and Royal Bank of Scotland, gave evidence to Westminster's Scottish Affairs Committee on access to financial services as concerns continue to grow about the impact of branch closures on local communities.
Consumer group Which? published a report earlier this year claiming a third of banks in Scotland have closed since 2010.
The group found 610 banks and building societies closed between 2010 and 2018, with the total number dropping from 1,625 to 1,015.
Bank machine numbers have also fallen.
Mike said he would never have considered going cashless voluntarily and added neither the use of mobile banking vans or the post office would have met his business's needs.
"Customers have gone through a change in attitude from being a little unsure to having a preference for cashless. I would say a third of people will comment that they no longer carry cash with them," he added.
He said negative reactions were more frequent from those living in cities who didn't understand how bank closures had affected rural communities.
"There has been a disconnect. They initially think it's ridiculous, but then you explain what this has meant for local businesses and they begin to understand."
He said there were "no other good options" for his business aside from going cashless.
"The mobile van comes in at lunchtimes, but as a café owner there's no way I can do my banking at lunchtimes.
"The post office is not secure. You can't stand in a queue with £10,000 and expect to feel safe."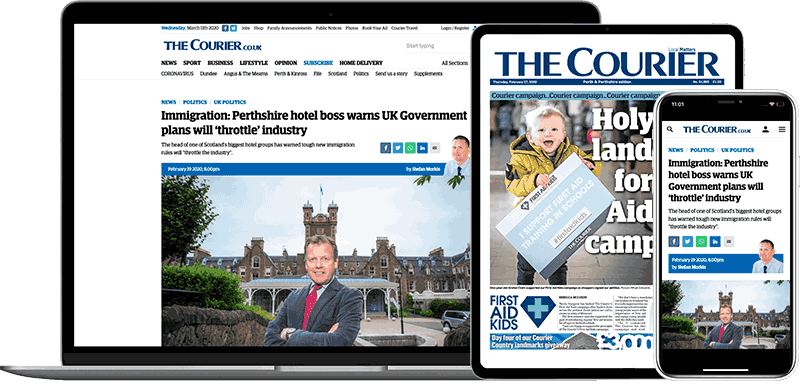 Help support quality local journalism … become a digital subscriber to The Courier
For as little as £5.99 a month you can access all of our content, including Premium articles.
Subscribe