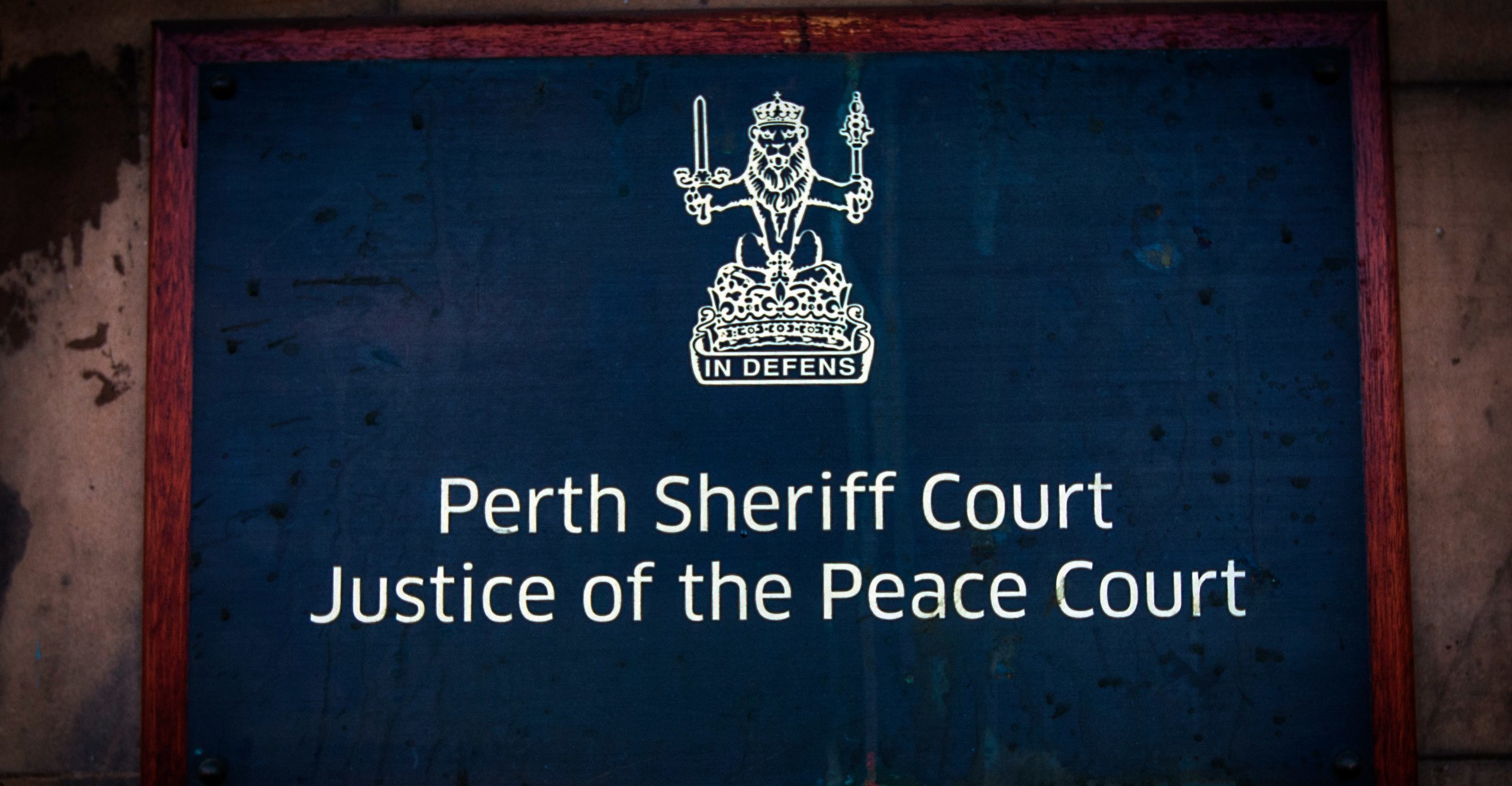 A driver raced on to a busy trunk road, overtook several cars at high speed and undertook others before crashing into a bridge – while he was nearly seven times over the legal limit.
David Anderson wrecked his father's £31,000 Audi A4 Technik after spinning out of control when he hit another car and flying through the air into a bridge at the side of the A9 near Gleneagles.
Anderson was trapped in the vehicle, alongside two bottles of alcohol, and had to be cut free from the car which had been clocked doing almost 100 miles per hour.
The court was told he was racing to his girlfriend's home in Auchterarder because he suspected she was "entertaining" other people.
Anderson, 33, was jailed for 35 weeks and banned from driving for 40 months when he appeared at Perth Sheriff Court yesterday.
Sheriff William Wood told him: "The reading is more than six times the lawful limit. It is of substantial concern that someone so intoxicated should be behind the wheel of a car.
"You had a flagrant and utter disregard for the safety of any other road users – without the considerable aggravation of being under the influence of alcohol.
"You were driving at excessive speed and overtaking when not safe to do so, and undertaking in a dangerous manner.
"You lost control, causing the destruction of your father's car.
"It is rather fortunate no one else was seriously injured. You constituted a substantial risk to the public and I need to impose a custodial sentence."
Anderson, of Bonnington Avenue, Lanark, admitted driving with 344 migs of alcohol in his blood when the legal limit is 50 migs on the A9 Perth to Stirling road near Gleneagles on May 13 last year.
He also admitted driving dangerously and at excessive speed, overtaking when it was not safe, colliding with another vehicle and losing control before hitting a bridge stanchion.
Depute fiscal Tina Dickie said: "The accused entered the northbound carriageway of the A9 at speed and immediately veered out overtaking a number of vehicles.
"He then undertook further vehicles. He encroached onto the gravel of the central reservation."
Anderson was seen parking for a short time outside a house before setting off again at speed in the direction of the A9.
He tried to overtake a vehicle but hit it, lost control and skidded and struck a crash barrier.
The depute fiscal said: "That caused his vehicle to travel through the air and then strike a bridge.
"He then came to rest between the bridge and a crash barrier.
"He was trapped in the driver's seat and had to be removed by the fire service.
"Police formed the opinion he was under the influence of alcohol.
"He had slurred speech and two bottles of alcohol were found in the footwell of the car. He was taken to Ninewells Hospital in Dundee."
Anderson's solicitor Paul Ralph said: "This misconceived journey was undertaken because his partner had a house in Auchterarder.
"He wished to check because he had suspicions she was entertaining people other than him at the house. I understand he was going to see if he caught her out."