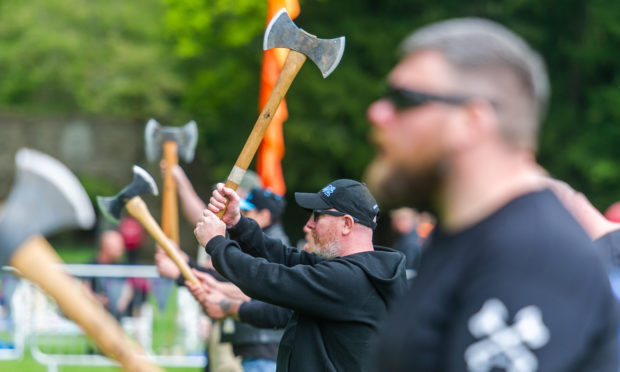 Scone Palace welcomed the Scottish Axe Throwing Open yesterday as throwers from across Europe tested their mettle in Perth.
Hot on the iron-clad heels of the International Medieval Combat Federation (IMCF) World Championships held at the palace last year, the Braveheart Scottish Axe Throwing Open drew in thousands of spectators.
Axe-wielding competitors from all over the UK, Ireland and parts of Europe were welcomed for the competition, held in Perth for the first time.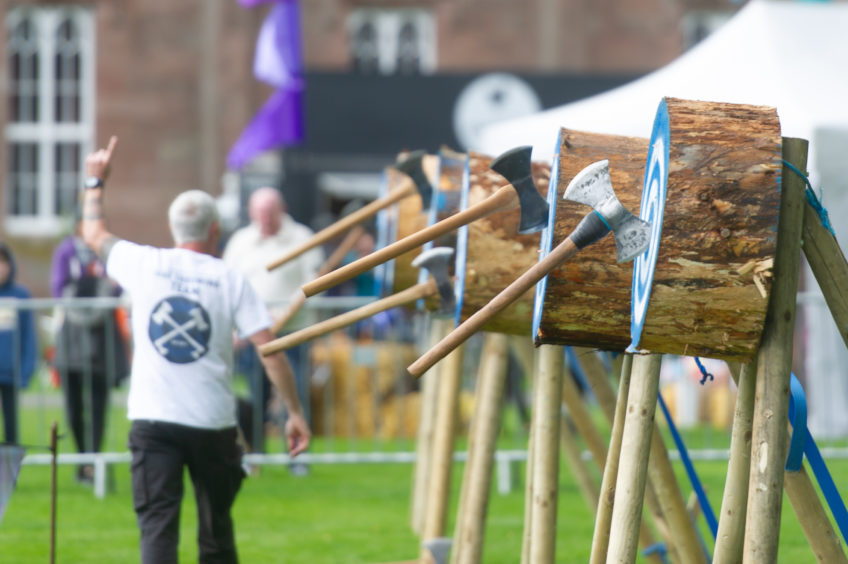 More than 2,000 visitors flocked to the palace grounds for the 15 year-old annual event, hosted by Scotland's axe throwing team Braveheart Axe Throwing, where competitors  aimed to hit a target with their axes, getting as close to the bullseye as possible.
Spectators also took part in "have-a-go" sessions, testing their own ability in the niche sport.
Members of the Scottish Knight League, many of whom competed in last year's IMCF World Championships, returned to the Palace for the event, giving demonstrations of their medieval combat skills during the day.
Visitors also enjoyed commentary during all the competitive action from broadcaster and entertainer Big Al, music from Scotland's premier tribal band Clann an Drumma and historical King Robert the Bruce re-enactments from Strathleven Artizans.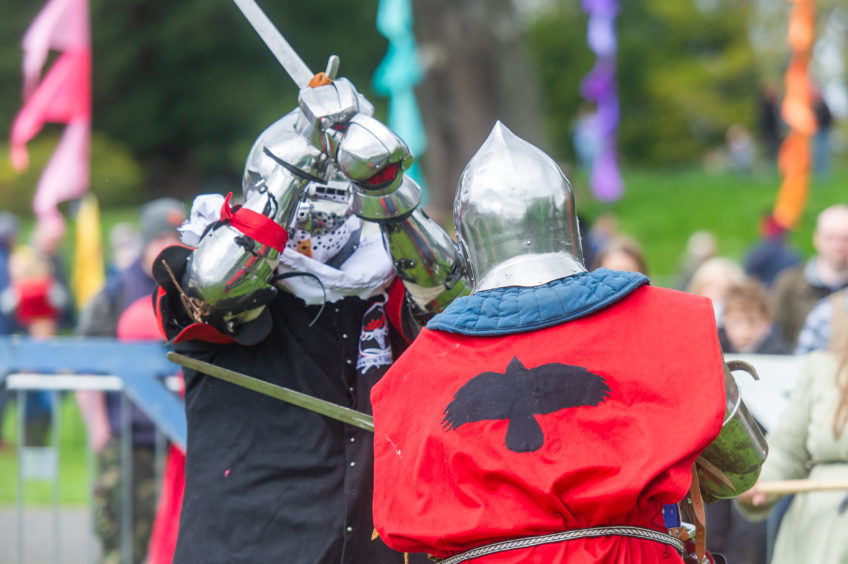 Jamie Keddie of event hosts Braveheart Axe Throwing said actors such as Jason Momoa and TV series such as Game of Thrones and Vikings had sparked interest in the sport.
He said: "Thanks to famous faces like Jason Momoa and series such as Vikings, interest in the sport has been rapidly growing in recent years.
"Scone Palace is the perfect location for such a prestigious event; a location so steeped in history only adds to the spectacle and allure."
Stephen Brannigan, Head of House Opening at Scone Palace, said: "After the success of hosting the IMCF World Championships in 2018, we are delighted to have welcomed another sporting tournament with an international appeal at Scone Palace this summer.
"The Braveheart Scottish Axe Throwing Open was a spectacular sporting event that is definitely best seen in person.
"The whole day offered something for everyone, young and old, and we hope people both locally and further afield who came along enjoyed it."