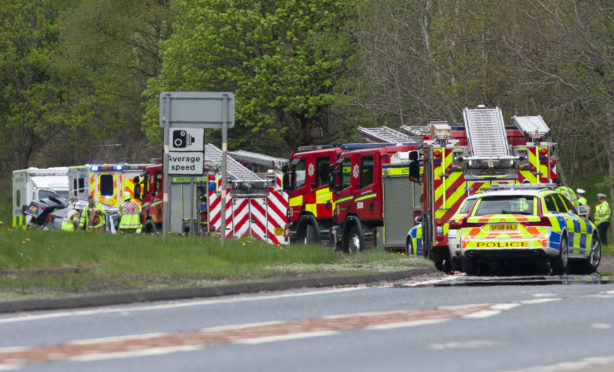 The survivor of a horrific A9 crash two years ago has given an eyewitness account of the collision which took the life of an 81-year-old woman just metres from his house.
A 4×4 collided with a Land Rover towing a caravan yesterday afternoon near Dowally in Highland Perthshire, and claimed the life of an elderly woman.
Police, firefighters and paramedics rushed to the scene between Dunkeld and Pitlochry  to reach the trapped woman with hydraulic cutting equipment.
However, her injuries were too severe and she was declared dead by paramedics when her body was recovered from the vehicle on the single carriageway stretch of road.
Police closed the road at around 1pm causing enormous tailbacks and did not advise motorists that the road had been fully opened until nearly 9.30pm.
Scotland's Charity Air Ambulance attended the scene and paramedics assisted on the ground.
Ronnie Weir, 72, survived a head-on crash which claimed the life of the other driver in April 2017 just a mile and a half away.
Mr Weir, who has undergone operations on his knee as part of his treatment from his crash as recently as last month, lives a stone's throw from where Sunday's tragedy occurred.
He said: "We only live 200 yards away from where the collision happened. My wife is a retired nurse, so she ran up to see what had happened. It was a horrible crash.
"The car was totally trashed and the caravan was mangled because there was nothing to slow it down.
"The woman was trapped inside a 4×4 but the front was so badly damaged you couldn't tell what kind of car it was.
"I phoned emergency services straight away and said they needed everyone they could get down. The air ambulance was there too.
"Her injuries were so bad that the paramedics announced she was dead at the scene.
"I had an accident just over two years ago. A woman in the other car died as a result from multiple cerebral haemorrhage.
"Back then, we were asking for the A9 to be dualled as quickly as possible to help stop this from happening.
"That's still the case, we still want to see the project done. This crash happened only a mile and a half from the one I was involved in.
"There's been at least one more bad crash nearby in between my collision and this one."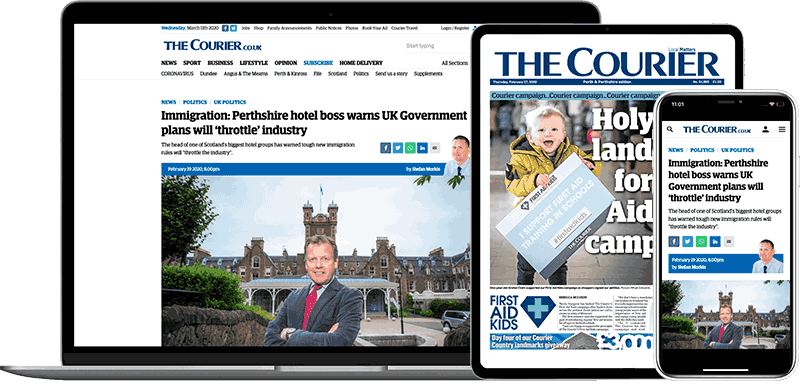 Help support quality local journalism … become a digital subscriber to The Courier
For as little as £5.99 a month you can access all of our content, including Premium articles.
Subscribe