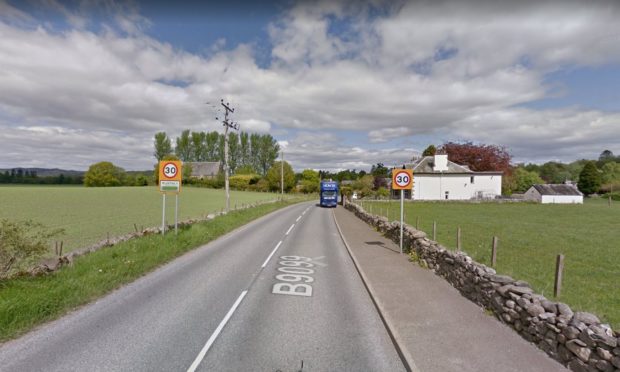 Pet owners have been warned to be vigilant after chunks of meat were left scattered around a Tayside village.
Locals fear the morsels of mince and cooked chicken may have been poisoned and are asking anyone who finds anything suspicious to bag it up and report it to the police.
Residents in Murthly say there have been a number of reports of meat being found hidden on walks popular with pet owners as well as around the cricket pitch, the Avenue and the Standing Stones.
Mike Stead, a dog owner from the village, is warning others to keep an eye out and to alert the authorities to any discoveries.
He said: "A number of people have reported over the last couple of weeks finding these suspicious quantities of different types of meat in different locations so it's not random.
"People understandably are worried that these could be particularly harmful to pets.
"I imagine how our family would feel if our dog had some of it so I think we should try and get some publicity.
"It is a crime. It's an evil thing to do and I want it to stop."
An alert has gone out to the community, saying Tayside Police have asked for samples of the material to be given to them for testing.
People are being urged to ensure any substances are safely double-bagged and frozen in readiness for collection.
They are also being asked to note down the location and date and time they were found.
Katie McCandless Thomas, who runs the Dog Friendly Perthshire website, said the Murthly cases were the first she had learned of in the area, although she is aware of similar incidents elsewhere in the country.
Katie said: "I would ask dog owners to be extra vigilant and to maybe keep their dogs on a lead for the time being.
"There's been other instances where meat has been left out, like sausages, and it has been tampered with."
Local Isabel Mackenzie said the culprits were "evil", while Eleanor Craig said the claims were awful.
Kathleen Griffin Boyle said the reports were shocking, adding: "This has been happening in Glasgow too," and Kirsty Lawson said the same had been happening in Fife.