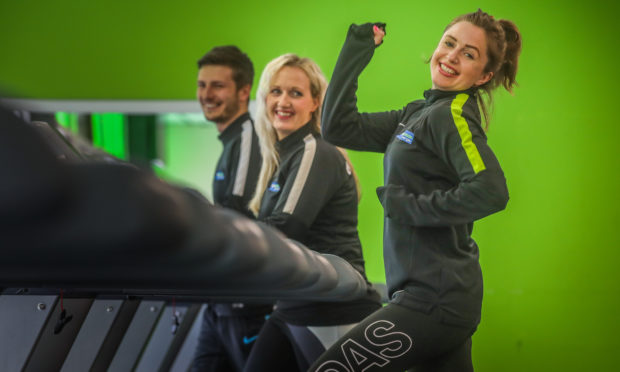 Fitness fanatics from a Perth gym are preparing to take on nine Munros in a single day to raise awareness of mental health issues.
The Fit4Less members have teamed up with Jeanfield Swifts football team and other volunteers to take on the Glenshee nine for the Scottish Association of Mental Health (SAMH).
More than 30 people have already signed up for the challenge on Saturday June 8.
The aim is to conquer all nine peaks — Creag Leacach, Glas Maol, Cairn of Claise, Tom Buidhe, Tolmount, Carn an Tuirc, Carn Aosda, Carn a Gheoidh and Cairnwell — in around 10 hours.
Tammy Fleuchar, who is organising the event for Fit4Less,  said promoting mental health was an important part of what the gym does.
Tammy said: "Sport and mental health go hand in hand.
"We want to make everyone aware that Fit4Less is a safe place to come and to show the benefits between fitness and mental health.
"People should feel good about themselves and we are in a unique position where we can help them and also make them feel included.
"We want to raise awareness because so many people have this stigma around mental health."
The gym already offers free exercise classes to people with mental and physical disabilities.
The team are hoping people experiencing problems with their mental health will also feel welcome to come and try different activities in a supportive atmosphere.
Tammy said: "Everyone knows someone who has been affected, either their friends or family. People can go through a hard time and they need a little bit of support.
"I'm a big advocate of making people reach their full potential and feel healthy and that's what we're trying to do."
The Glenshee nine is the latest in a series of challenges for Tammy and friends.
A group from Fit4Less previously climbed Ben Nevis for the Andy's Man Club charity and took part in an 874-mile marathon at the gym to raise money for new disability-friendly equipment.
Tammy is hoping as many people as possible will join them on their Munro-bagging expedition.
She said: "The more the merrier. I've spoken to some local walking groups to see if they want to join.
"If anyone wants to take on the challenge or come along and support us we are definitely keen for that."
Donations to the cause can be made at www.justgiving.com/fundraising/fit4lessperth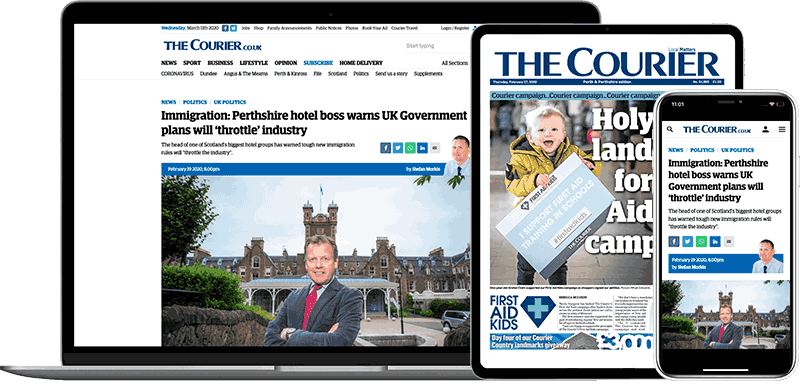 Help support quality local journalism … become a digital subscriber to The Courier
For as little as £5.99 a month you can access all of our content, including Premium articles.
Subscribe