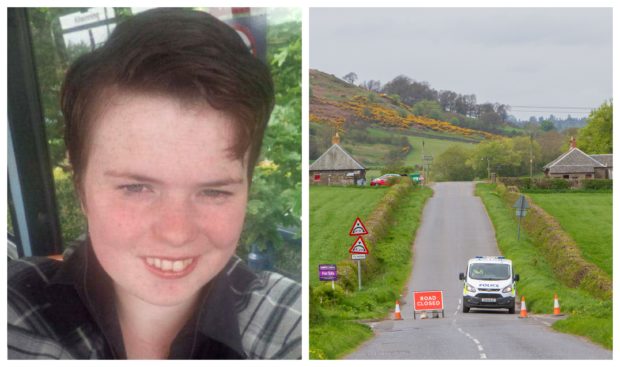 The brother of murdered Annalise Johnstone tried to stab his other sister in the neck with a knife during a car park brawl, a court has heard.
Jordan Johnstone is accused of acting with girlfriend Angela Newlands to kill 22-year-old Annalise at a witch monument near Dunning, Perthshire.
The High Court in Livingston heard how Annalise bled to death in minutes after her throat was slashed in the early hours on May 10.
Jurors heard on Wednesday that Johnstone, 25, had tried to attack his other sister Nadia Shabbana Johnstone during an altercation just days earlier.
Hair and beauty student Frances McInlay, Annalise's cousin, said she intervened during a row between Nadia, Newlands and Jordan Johnstone in Coatbridge on May 6.
The 22-year-old said Newlands and Johnstone were parked in a Ford Galaxy people carrier with three young children.
They were arguing with Nadia because she wouldn't give them the keys to her home.
Ms McInlay said Newlands, who was sitting in the front passenger seat, "launched" a McDonald's Caramel Frappe at Nadia.
Johnstone got out of the car, she said.
"He had a pocket knife," she said. "It was like a fish knife and he was holding it in his right hand.
"He said he was going to put it in (Nadia) Shabbana, because she was giving cheek to Angela.
"He told her he was going to stab her in the neck with his knife."
Ms McInlay said: "He was trying to act the big man in front of his girlfriend."
The court heard that McInlay later told police that Johnstone pushed Nadia against a car before threatening her with the knife.
Ms McInlay said: "He tried to stab her, but I jumped in and pushed him away."
Johnstone then punched his sister in the face before driving off, she said.
The trial continues.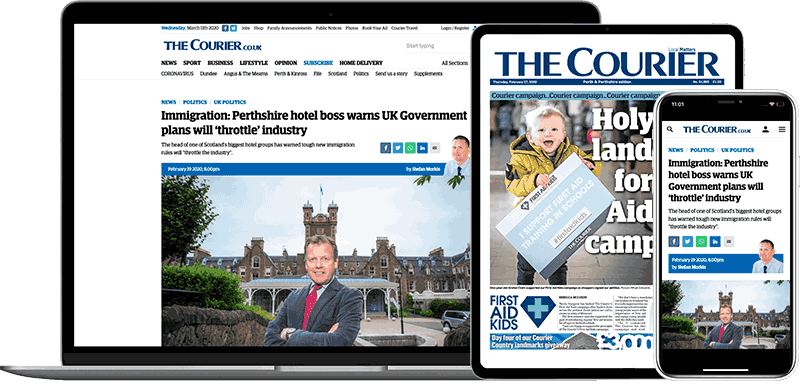 Help support quality local journalism … become a digital subscriber to The Courier
For as little as £5.99 a month you can access all of our content, including Premium articles.
Subscribe