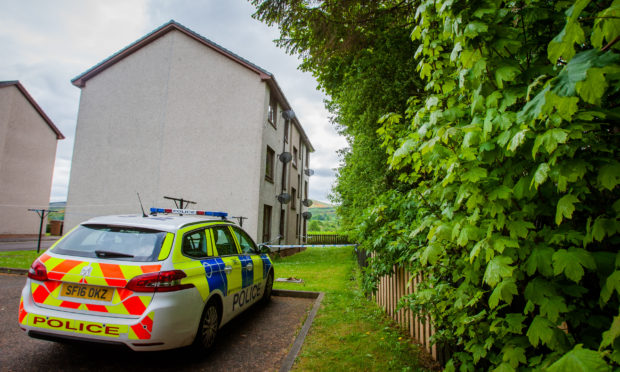 Murder accused Jordan Johnstone smacked his head off a table when police told him there was a chance his sister's body had been found in the Perthshire countryside.
The 25-year-old was at Police Scotland's Dundee HQ when he found out a woman matching sister Annalise's description was discovered lying next to the B8062, near Dunning.
Livingston High Court heard that Johnstone had reported his sister missing in the early hours of May 11, some time after her body had been found by two hillwalkers.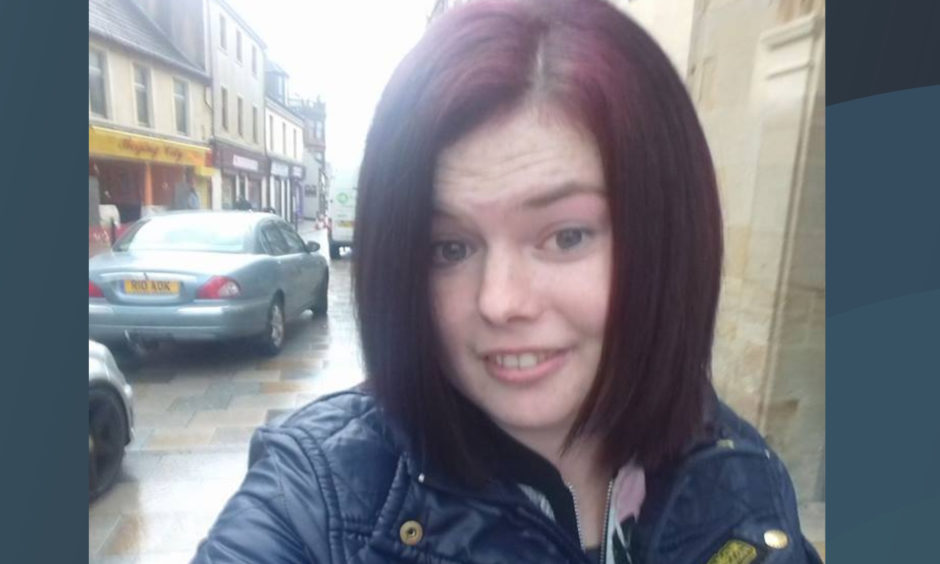 Detective Constable Helen Ireland, 37, told how police tried to trace Johnstone as part of the missing person inquiry.
She said at that stage there was no connection with the investigation into the body of the then-unidentified female.
The court heard that officers went to Raven's Grove in Auchterarder, the address Johnstone had given to the police operator when he reported his sister missing.
At about 2.50am, four officers attended at the property but no one was home.
DC Ireland said looking through the window, they could see "signs of a disturbance".
She said: "There was clothing strewn around the living room and I could see furniture upturned."
Armed police carrying handguns were called to force entry to the property, jurors were told.
DC Ireland said Johnstone was later traced at an address in Green Julian Place, Inchture.
He was found with girlfriend and co-accused Angela Newlands at Newlands' mother's house.
Johnstone agreed to go to the police station and make a statement about his missing sister.
DC Ireland said a possible connection to the parallel investigations was made.
"We fed back the description (of missing Annalise) to the inquiry team," she said.
"Later that morning, we were informed that the possibility that the body was Mr Johnstone's sister was highly likely."
She said: "We told Mr Johnstone that a body matching his sister's description had been found.
"He was very upset and emotional. He was crying and he hit his head off the table a couple of times.
"He said he hoped she hadn't been raped. He then mentioned his uncle Walter. I think he said he was going to kill him. It was clear he thought his uncle was involved or responsible in some way."
Detective Constable Andrew Howe, 40, read from the statement that Johnstone had given to police when he reported Annalise missing.
Johnstone told police that he and Newlands went to stay with Annalise in Ardrossan after he had a "minor falling out" with his other sister Shabbana on May 7.
"I drove us all round to Annalise because she said she had made tea for the kids," Johnstone said in his statement.
"Annalise slept on the couch and (we) slept on the bed."
In the morning, Johnstone drove to his grandmother then returned to Annalise's home.
He told police he woke everyone up and drove them to Glasgow.
"We just floated about, because Annalise said she hadn't been to Glasgow for ages."
He said in his statement that, in the car later that day, Annalise became anxious.
"I drove back to Annalise's place and dropped her off. I went inside and calmed her down," he said.
Johnstone told police he checked on Annalise the next day, May 9.
"She said she had been self-harming again," he told police. "I said she could stay and chill out with us in Inchture."
On the drive there, he said Annalise appeared to want to buy drugs.
Johnstone said, as he approached Inchture, he turned the car around.
"I said I would take her to Uncle Walter's, because I know he smoked cannabis and he would sort her out with cannabis."
He told police he stopped outside his uncle's flat in Auchterarder. "I said bye to her (Annalise) and gave her a cuddle," he said. "I waited while she went to the block. She pressed a buzzer and had to wait a wee moment to get inside."
Johnstone said he then returned to Inchture and went to bed.
However, uncle Walter Johnstone told the jury he had moved out of a flat in Auchterarder before his niece died.
Walter Johnstone told the trial he had already moved out of Ruthven Park to his new address in Broxburn by that time.
The 48-year-old landscape gardener explained that the flat in Auchterarder belonged to his partner, who had also moved elsewhere.
Asked if Annalise had ever visited him in Auchterarder, he said: "No, never."
The court also heard from beauty therapist Lynn Irvine, who stayed in the same block of flats at the time of the inquiry.
She said that no one was staying at Mr Johnstone's former property on May 10.
The 42-year-old said the only way for a non-resident to get into the building at night was to be buzzed in by someone in one of the flats.
---
The charges:
Jordan Johnstone and Angela Newlands face a total of five charges.
It is alleged that on May 6, 2018, at Bank Street, Coatbride, they both assaulted Nadia Johnstone and did threaten her with knives, repeatedly attempt to strike her on the neck with a knife, push her, throw liquid at her and punch her on the head, to her injury.
Johnstone is further accused of assaulting his sister Annalise Johnstone at Denholm Way, Beith, Ayrshire, on May 8, 2018. It is alleged he seized hold of her and pulled her from a Ford Galaxy car.
Prosecutors also claim that Johnstone stole a Hobby Caravan, and its contents, from Carmichael Place, Irvine, on May 9, 2018.
It is alleged that on May 10, 2018, both Johnstone and Newlands assaulted Annalise at the Maggie Wall's Memorial on the B8062 Auchterarder to Dunning road, repeatedly struck on the neck with a knife or similar weapon and murdered her.
Johnstone and Newlands are further accused of attempting to defeat the ends of justice on May 10 and 11, by (a) transporting Annalise's body in the Ford Galaxy from the Maggie Wall memorial and leave her behind a stone dyke at the side of the B8062; (b) cleaning the Ford Galaxy; (c) setting fire to material, the nature of which is meantime not known to the prosecutor, and (d) falsely report Annalise as a missing person.