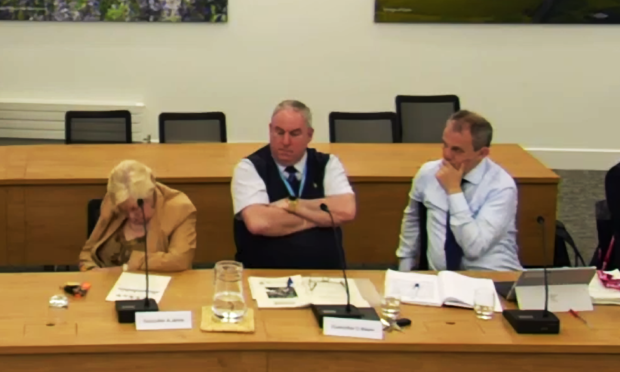 A Perth and Kinross politician has been reported to the council leader after she appeared to fall asleep for almost half an hour during a committee meeting.
Anne Jarvis, Conservative councillor for Strathtay, was filmed nodding off during the gathering of the scrutiny committee while representatives from arms-length external organisations (ALEOs) outlined their budgets for the coming year.
Footage has emerged of Ms Jarvis, who was a substitute committee member for the meeting, dozing as members of  Live Active Leisure, Horsecross Arts and Culture Perth and Kinross, gave their presentations.
Tory councillor Anne Jarvis just couldn't manage to stay awake during Perth & Kinross Council's Scrutiny Committee meeting on the 17th of April.

She ended up dozing for almost half an hour. pic.twitter.com/ji9GCdghFt

— Sarah Mackie (@lumi_1984) May 9, 2019
Grant Laing, convener of the scrutiny committee, who also represents the Strathtay ward, labelled the incident "embarrassing" and revealed he had reported Ms Jarvis to  council leader Murray Lyle.
SNP councillor Mr Laing said: "It was embarrassing because it was at a stage where we had the ALEOs there.They had come on that day so we could listen to them.
"Anne is not normally on the committee, she came in as a stand-in for someone who wasn't there. She sat at the back and then moved forward. If she wasn't feeling well it was not the best place to sit.
"I was embarrassed because when you have people from the ALEOs there discussing their business plan, to not give them our full attention seems a bit disrespectful."
The footage of the April 17 meeting was first uploaded to the council's own Youtube channel before being edited down into a two minute and 18 seconds video by Sarah Mackie and shared on social media.
It quickly went viral with Mr Laing and SNP MP Pete Wishart both sharing it on Twitter.
Pete Wishart added the comment: "The Perthshire Tories. Leading the fight back against that second referendum with renewed determination and vigour."
One commentator, Trish Spencer, said: "Could you imagine for one second any other public servant who fell asleep during their shift? Anyone? How then is this tolerated?"
A spokesperson for Perth and Kinross Council said the incident was not something they could comment on as sleeping was not covered in their standing orders.
Ms Jarvis and Mr Lyle were approached for comment but did not respond..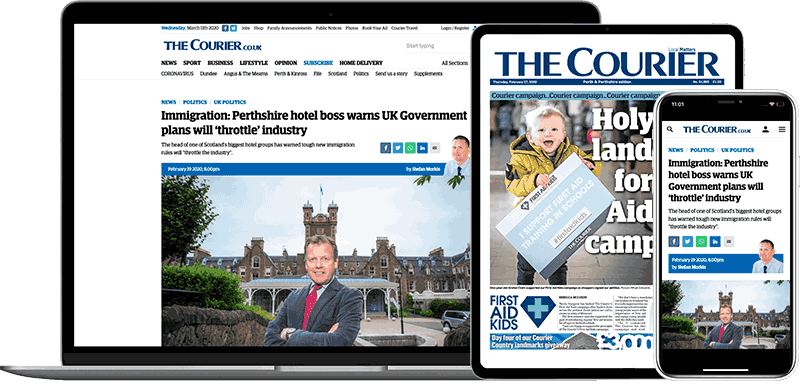 Help support quality local journalism … become a digital subscriber to The Courier
For as little as £5.99 a month you can access all of our content, including Premium articles.
Subscribe