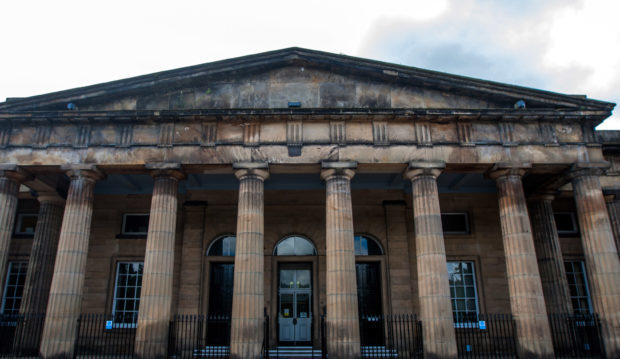 A woman who stabbed her partner after getting high sniffing cans of deodorant has been jailed for a year.
Events manager Susan Crabb inhaled fumes from up to 20 cans of antiperspirant spray before attacking Barrie Cameron and leaving him with multiple injuries.
Crabb, 36, from Edinburgh, was sent to prison after a sheriff heard she broke bail conditions following the attack by contacting her victim on a number of occasions.
Perth Sheriff Court heard how Mr Cameron, 40, was hospitalised with arm, leg and head wounds, after being attacked with a broken glass by Crabb in Tulloch Square on October 18 2017.
Mr Cameron said "She has an addiction problem, buzzing gas.
"It does a lot to her. She comes away with some really weird and wonderful stories.
"She just looks out of it. She came back with a lot of deodorant tins and alcohol.
"She just continued to buzz and drink at the same time.
"She was drinking out of a wine glass and she just lost it. She smashed the wine glass on the table.
"She kicked me and punched me and I fell to the ground – and that's when she stabbed me. She repeatedly stabbed me with the wine glass.
"I was on the ground trying to protect myself. I was curled up in a ball. It was like she was having fun. You could see it in her face.
"When I stood up blood started spurting out."
Crabb told the trial she had been drinking Jagermeister and prosecco but denied she had sniffed up to 20 cans of deodorant.
She was found guilty of assault.