Kinross woman has 'incredible' and 'surreal' experience remembering her father at Victory Day parade in Moscow
By
Sean O'Neil
May 15 2019, 7.59am
Updated: May 15 2019, 9.55am
A Kinross woman whose father risked his life transporting food packages to Russia during the Second World War joined more than a million people in Moscow for a memorial ceremony.
Pamela Hunter was part of a five-person delegation from Scotland, who travelled to the Russian capital to take part in the The March of the Immortals event on Victory Day.
She said it had been an "incredible" and "surreal" experience.
Pamela's father, John Burns, was part of the Russian Arctic Convoys who transported food to the Soviet Union after Germany invaded the country in 1941.
Thousands lost their lives in what Winston Churchill reportedly labelled "suicide missions".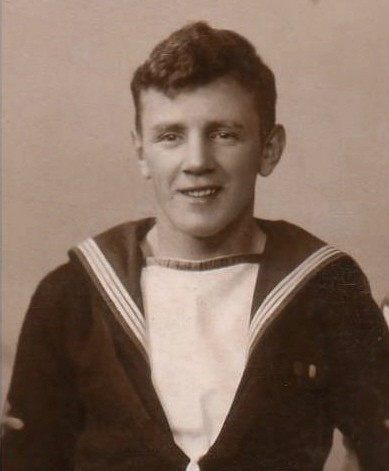 During the March of The Immortals procession 1.3 million people, including Vladimir Putin, paraded through Red Square in Moscow.
Pamela, whose family run the Hunters of Kinross butcher shop, said: "Our hosts from The Immortal Regiment were incredible.
"We were given a placard with my a picture of my dad in his Russian Arctic Convoy uniform, we were given VIP passes into Red Square before the parade began and we were placed on the podium for VIP  guests along with the Russian veterans from the Second World War.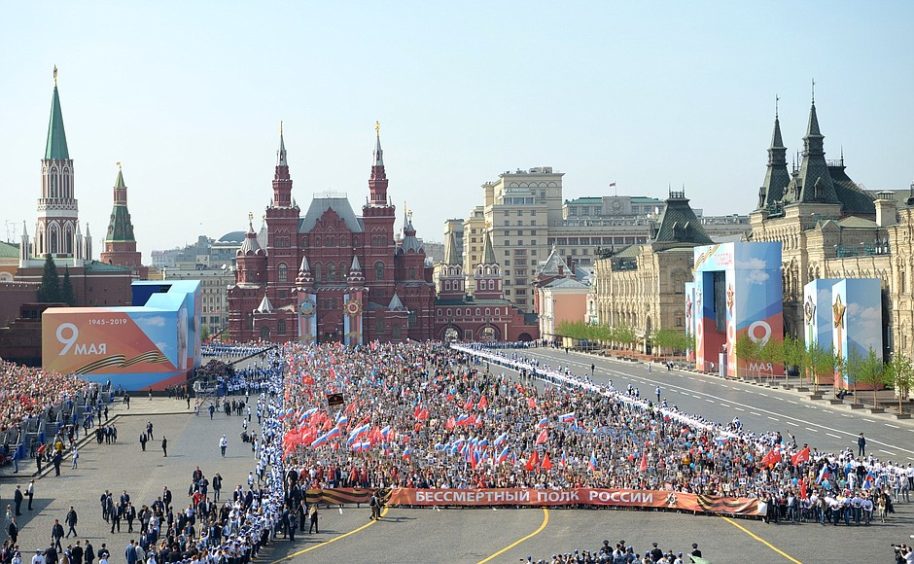 "The march began with Putin in the centre who marched with the 1.3 million past us.
"With Saltire in hand we waved and cheered and remembered my dad and all the other Second World War Russian Convoy veterans, and men and women who sacrificed their lives for us all."
Pamela was accompanied by her 18-year old niece Zara Habberley, Savannah Taylor, from Orkney and Natasha Miles and her partner Nicky from the Russian Arctic Convoy Museum in Aultbea.
"It truly was a surreal experience," she added. "How proud my dad would be .
"Who would have thought a couple of young women from a butcher shop in Kinross would be on the podium in Red Square for one of the biggest parades known around the globe?"
She added: "I will never forget what these heroes had to do for us all .
"I feel I have a task and that task is to ensure we never forget their courage and bravery and passion."
After the parade the sky was lit up with fireworks.
The Scots contingent were also treated to a guided tour around the Kremlin before they returned home.