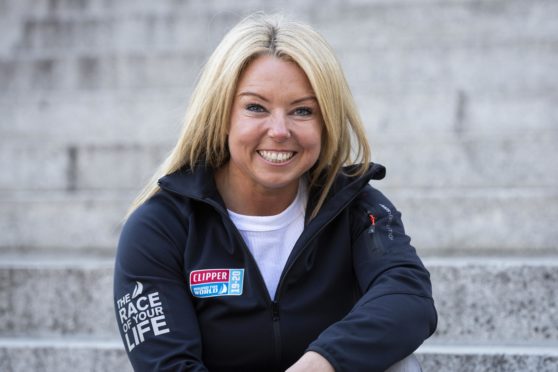 A Perth hairdresser is taking on clippers of a different kind when she takes part in one of the world's most gruelling yacht races.
Sara McBride will help crew a 75ft Clipper 70 in a round the world race.
The 33-year-old has been selected to take part in leg seven, from the west coast of the USA to the east via Panama and the Caribbean, and will sail with Team Seattle, skippered by Briton Ben Keitch.
She is one of 700 people from across the world taking part in the various stages of the Clipper Race, which sets off from London on September 1. This will only be the third time in twelve editions the race has launched in the capital city.
Sara, who is one of three crew members from Perth taking part, said: "I signed up to take part in Leg seven after I heard about it through my friend Melanie Morris, who is taking part in it with her daughter, Jasmine.
"I am so excited and I can't stop smiling. I cannot wait to get to know who will be in my team. I am looking forward to the day I receive my official yellow Musto jacket – that will definitely be one for my Instagram."
Sara was one of 400 crew members to pose on the steps of Portsmouth Guildhall, with sailing legend and Clipper Race chairman Sir Robin Knox-Johnston, after discovering the teams with which they will be sailing.
Sir Robin, who last month celebrated his 50th anniversary of being the first person to sail around the world, non-stop, said at the event: "I want you to be able to say this is the best thing that you have done with your life – so far. Then I will know we have broadened your horizons.
"Don't paint your life in pastel colours. You only have one life, make it bright."
During the day, Sara found out that she will be racing on the Seattle team. After claiming second place in the last race, Seattle, USA, confirmed last week that it will be returning with a team entry in the 2019-20 Race.
The Clipper 2019-20 Round the World Yacht Race Crew are the most global ever, made up of 44 nationalities, with ages ranging from 18-76 with professions such as hairdresser, roofer, chiropractor and CEO.