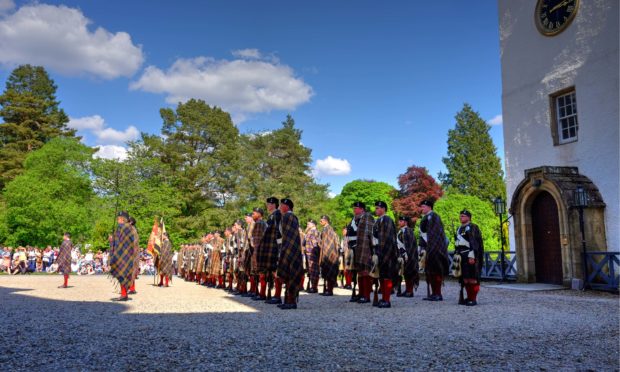 Record crowds are expected to descend on Blair Castle next Bank Holiday weekend for the the annual Atholl Gathering.
Thousands of people will attend the two-day Perthshire event on May 25 to 26 that includes the traditional Atholl Highlanders Parade on Saturday followed by the Highland Games on the Sunday.
The parade will see Europe's only remaining private army gather for its yearly inspection by the retiring Lord Lieutenant of Perthshire, Brigadier Sir Melville Jameson, before the regiment parades on the forecourt of the castle accompanied by pipes and drums.
Julia Sim, Head of Sales and Marketing at Blair Castle said: "The Atholl Gathering is always an incredible weekend, with visitors coming from across the country to enjoy all the activities we have taking place across the estate.
"It gives visitors a real chance to hark back to Scotland's rich cultural heritage with flair and pride.
"Last year saw more than 4,000 people come to join in the weekend and enjoy the Highland Games.
"We're hoping this year will be an even bigger and more spectacle."
Before the parade visitors will be invited to find out more about the history of Blair Castle's private army from the castle archivist Keren Guthrie, who will be joined by members of the regiment.
Crowds will gather again on Sunday to watch and participate in this year's Highland Games where heavyweight strong men will gather from around Scotland to battle it out in traditional trials including the tossing of the caber and throwing of the hammer
The games will also feature tug o' war, solo piping and highland dancing.
The weekend will also mark the 750 year anniversary of the castle's Banvie Tower.
To celebrate the milestone there will be a specially curated display cabinet on show in the Banvie Hall featuring 750 artefacts from across its 750 years.
Items on show will include a striking box covered in porcupine quills dating back to the 20th century, a travelling medicine case inscribed with Duchess Louisa's initials from the 18th century and a travelling gilt-metal barometer and compass by Negretti and Zambra.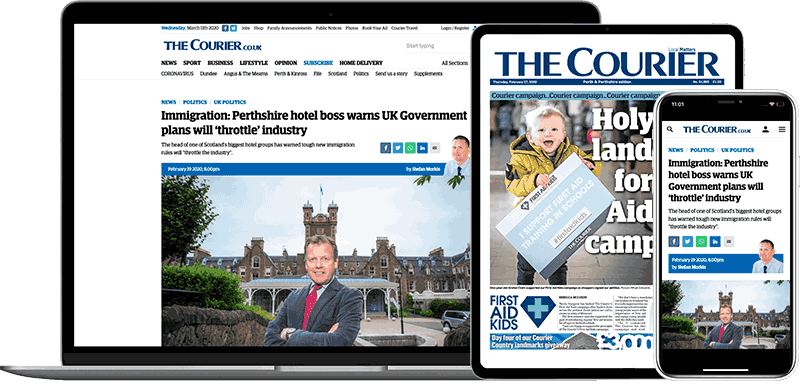 Help support quality local journalism … become a digital subscriber to The Courier
For as little as £5.99 a month you can access all of our content, including Premium articles.
Subscribe