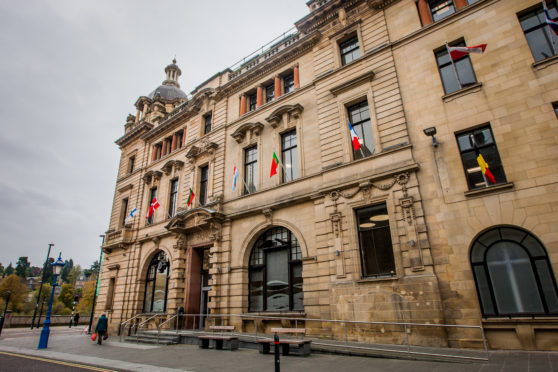 An agreement to spend hundreds of thousands of pounds of public cash on improving private town centre buildings has been slammed.
The new Community and Business Placemaking Fund is designed to improve the appearance of shopping streets across Perth and Kinross.
A sum of £200,000 has been allocated to help communities improve retail frontages, as well as help businesses through a town centre management scheme.
However SNP councillor Dave Doogan criticised the Conservative council administration for giving a leg up to private businesses just months after slashing public services in its annual budget.
---
>> Keep up to date with the latest news with The Courier newsletter
---
The member for Perth City North branded the plans a "disgrace" at a meeting of the enterprise and infrastructure committee.
He said: "The original proposal when it was put forward was absurd, and it's absurd now and it will always remain absurd.
"Even if things weren't so difficult on a fiscal sense, even if the council's budget wasn't so pressurised, using public funds to maintain private property is, and always will be, absurd.
"We all want our town centres and our city centre to look as nice as it possibly can be but that's a shared endeavour with mutual responsibility between the public and private sector.
"We have an appropriate and very important role to maintain and improve and maximise the utility of the built environment and the public realm, but it never has been and it never will be the responsibility of this, or any other local authority, to spend public money maintaining private property – that is the responsibility, under a full repair and commercial lease, of the tenant and, in the event the property is vacant, it's the responsibility of the property owner or landlord.
"This is a ridiculous proposition."
However the meeting convener Angus Forbes disagreed, saying a pleasant environment encouraged visitors to spend money in the area.
He said: "Every elected member I have spoken to has had concerns about some building in their ward which is an eyesore.
"This fund is designed to provide communities with some financial support to tackle that problem, it's a fairly small sum but it sends a message that this administration recognises these issues and is willing to tackle them and sends out the message that Perth and Kinross is open for business.
"We all want vibrant towns where visitors feel comfortable spending money. "