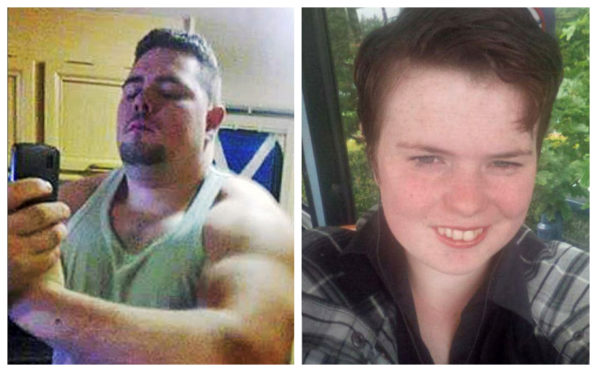 A verdict in the Annalise Johnstone murder trial will come on Tuesday at the earliest after jurors failed to reach a decision on their first day of deliberations.
After two weeks of often harrowing evidence at Livingston High Court, the jury was sent out by judge Lady Scott after closing speeches by the Crown and Jordan Johnstone's defence on Friday afternoon.
With Monday being a public holiday, jurors will resume their deliberations on Tuesday.
Prosecutor Alex Prentice QC had earlier told jurors: "Don't look at evidence in isolation, look at the whole of the evidence."
Keith Stewart QC, defending, said former co-accused Angela Newlands was "solely responsible" for the murder of Annalise, despite all charges against her being dropped by the court.
Jordan Johnstone had been motivated to lie to police about the murder, and help in the aftermath, because he was in love with her, he added.
The charges
It is alleged that on May 6 2018, at Bank Street, Coatbridge, Johnstone assaulted Nadia Shabbana Johnstone and threatened her with a knife, repeatedly attempted to strike her on the neck with a knife, pushed her and punched her on the head, to her injury.
It is further alleged that on May 10 2018, Johnstone assaulted Annalise at the Maggie Wall Memorial on the B8062 Auchterarder to Dunning road, repeatedly struck her on the neck with a knife or similar weapon and murdered her.
Johnstone is further accused of attempting to defeat the ends of justice on May 10 and 11, by (a) transporting Annalise's body in the Ford Galaxy from the Maggie Wall memorial and leaving her behind a stone dyke at the side of the B8062; (b) cleaning the Ford Galaxy; (c) setting fire to material, the nature of which is meantime not known to the prosecutor, and (d) falsely reporting Annalise as a missing person.