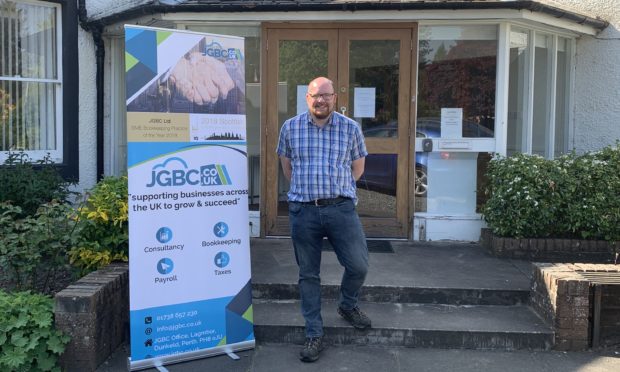 A Perthshire accountancy firm wants to set up online banking hubs in rural Perthshire after being forced to travel more than 30 miles to complete simple transactions.
Johann Goree, director of JGBC accountancy firm in Dunkeld,  has warned small business will be forced to find "an alternative to traditional banking" as institutions withdraw from rural towns.
Mr Goree, who advises small and micro business on their finances, said the lack of banks in rural Perthshire is causing businesses problems due to strict controls on business accounts.
He said: "For instance, I'm moving address on my business bank account so I'm having to travel a 32-mile round trip to make a five-minute change of address.
---
>> Keep up to date with the latest news with The Courier newsletter
---
"If I do need to meet my business manager it can take up to two to three weeks for a meeting.
"Banks are retreating from rural areas and concentrating on city  centres and towns. But businesses in rural areas are vital to our economy.
"So I'm hoping to set up an alternative to traditional banking and a way forward for small businesses in Perthshire."
Mr Goree believes the future is local online banking hubs in rural towns.
This would see accountancy firms like JGBC advising their clients on financial matters while they also set up business accounts with online banking companies.
Due to his own problems in accessing his bank through the traditional method, Mr Goree has already set up his own online business account with a company called Tide.
Mr Goree said: "So far, I've had no problems with it at all.
"Anything a bank may have done with a banking manager we can now do online."
One of the online banking companies with whom Mr Goree is in discussions about opening a hub in Perthshire is Countingup.
Countingup say they have already partnered with the Post Office and PayPoint at more than 40,000 locations for cash handling on their behalf in creating such hubs.
Andrew Garvey, chief commercial officer at Countingup, said: "The big banks are closing their buildings but their digital services aren't keeping up.
"The role of local banking adviser may well be thrust upon accountants by small business owners.
"If that is the case, why not embrace this and make your offices a local financial hub?
"It would be possible to offer all of the services, apart from cash handling, that a bank branch would, together with a range of other services."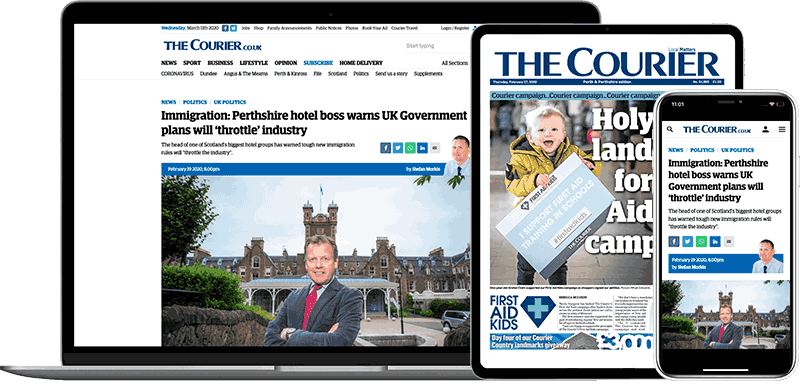 Help support quality local journalism … become a digital subscriber to The Courier
For as little as £5.99 a month you can access all of our content, including Premium articles.
Subscribe