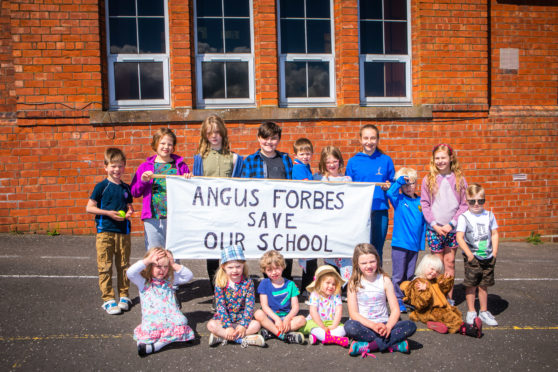 Parents in the Carse of Gowrie are making an emotional plea to their local councillor to save their school.
A decision will be made on the future of Abernyte Primary at Wednesday's meeting of Perth and Kinross Council's lifelong learning committee.
Pupils will be moved to Inchture Primary in 2020 if members go along with a recommendation from council officers to close the school.
With the vote expected to go down to the wire, Abernyte Parent Council chairman Gerard McGoldrick said families were counting on ward councillor Angus Forbes to decide in their favour and secure the school's future.
He said the group was expecting a large turnout from the community at the meeting in Perth and would be running a bus to ensure as many people as possible can attend.
"Abernyte Parent Council has been working very hard over the last week or so to give evidence of our school roll increasing," he said.
"We're expecting to have the roll up to 16 by 2021. This would make it as cheap as any other school in Perth and Kinross.
"In a few years time, the number of pupils will have tripled since the start of the review. It is sustainable and it is growing. If the council are looking to save money, they could do so by working with us to continue to grow the school."
In a direct appeal to Mr Forbes, he said: "We need you, please don't let our community and future generations of parents from the Carse of Gowrie down."
Mr Forbes, who represents the Carse of Gowrie ward for the Scottish Conservatives, said his decision would be based on the facts, but he was concerned that there were not enough children living locally to give the school a secure future.
He said: "The Abernyte School was put up for review many years ago and the formal process began last year.
"As a local member and a member of the lifelong learning committee, I was aware that I would be called upon to be involved in a decision on its future.
"Over the last week or so, following a request on the Parent Council Facebook page, I have had emails from parents who have said they would send their children to Abernyte. A number of these live outwith the catchment area.
"It seems that sadly, Abernyte simply does not have enough children to fill the school and we know of some children within the catchment area who choose to go elsewhere."
He added: "My view is that a school should be built sustainably on pupils that live in the catchment area, not by pupils who chose to come to the school from outwith.
"But I will listen carefully to the evidence at the meeting on Wednesday, and make a decision on how to vote. However, my vote will be, and must be, based on hard evidence."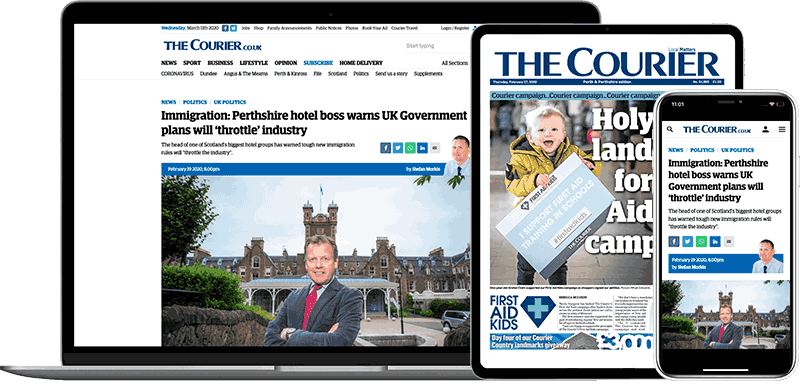 Help support quality local journalism … become a digital subscriber to The Courier
For as little as £5.99 a month you can access all of our content, including Premium articles.
Subscribe