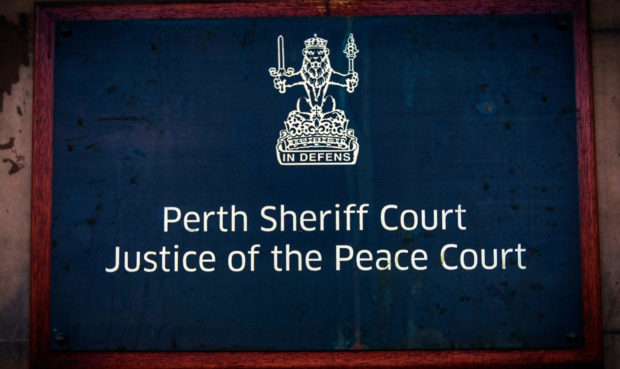 A police officer jailed for stalking and tampering with evidence has launched an appeal against his 32-month prison sentence.
Scott Gorrie has been kept in prison isolation for up to 23 hours per day for his own safety after being jailed at Perth Sheriff Court last month.
The shamed officer has lodged an appeal against the sentence imposed by Sheriff William Wood, claiming it was unduly harsh for a first offender.
The sheriff told Gorrie his greatest punishment would be that "your children will have to live with the fact their father is a disgraced police officer.
"It must be a source of considerable regret to anyone who knows you, or is concerned with those who serve in public office, the disrepute you have brought Police Scotland into," he added.
Tayside police officer behind bars after conning woman into stalking 'fiction' – and trying to hamper investigation into his crimes
"Your actions are indicative of someone who is a cynical, manipulative opportunist.
"The fact you were a police officer is a significant aggravating feature. It is thoroughly reprehensible."
Gorrie, 43, faked a series of dramatic scenarios to con his paramedic lover into thinking that both their lives were in danger.
He later tried to convince his acquaintances to tell lies for him in a bid to cover his tracks and save his police career.
The constable was made the subject of a three year non-harassment order to prevent him from contacting his victim.
Gorrie targeted her after attending a domestic incident at her home, then lured her into a relationship by friending her on Facebook.
He then bombarded her with 6,000 phone messages.
Shortly after forming the relationship behind his wife's back, the father-of-two started creating a fantasy world to con the woman into thinking she was being stalked.
He eventually turned to two associates for help in creating a plausible back story to ward off an internal police investigation.
He tried to persuade them to tamper with evidence for him.
Gorrie, from Birkhill, Angus, admitted four charges including stalking, between June 13 and 26.
He also admitted trying to pervert the course of justice.