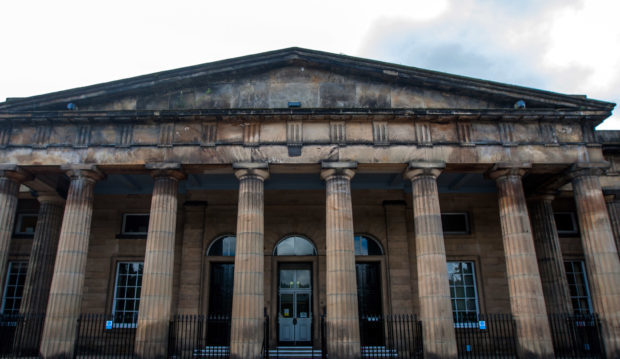 An illegal worker who had his leg amputated after an infection went untreated for weeks told a jury he was dumped at a hospital in Edinburgh to fend for himself by the Tayside businessman accused of trafficking and exploiting him for seven years.
Izhar Hussain said Shahid Mahmood drove past hospitals in Dundee and Perth because he was a prominent businessman and was afraid he would be recognised.
Mr Hussain said Mahmood and his son took away his mobile phone during the journey because their names were listed as contacts and they did not want to be linked to him.
They gave him a fake address in Wales – a country to which he had never been – to give to NHS staff and then simply dropped him off outside Edinburgh Royal Infirmary.
The 55-year-old told the jury at Perth Sheriff Court: "They said to me 'Just think you have never lived with us, and don't give our names'.
Illegal immigrant claims he lost leg due to bad treatment of Dundee businessman, court hears
"I was in a bad state. They said they could not come in because the cameras would capture an image of them and they said I should not give their names.
"My leg was amputated just below the knee. I stayed for two months in hospital. I had to have a second operation to amputate above the knee."
Asked by depute fiscal Nicola Gillespie if Mahmood subsequently visited him in hospital, he said: "No. He did not even phone me once."
Mr Hussain told the jury he suffered an ulcerous foot infection which began with his toenails turning black and led to his right foot swelling massively in size.
He said Mahmood ignored him or told him to get back to work when he begged for a holiday and he said he was eventually confined to bed in agony.
"I told him my foot was very sore and I could not work at all. He would say I was just making excuses and should get to work.
"My foot was really swollen," Mr Hussain said. "I wear a size eight shoe and bought a size 12 from a charity shop and my foot wouldn't even fit into that because it was so swollen."
He said he had Type 2 diabetes and had been taking medication in Pakistan which controlled it.
He said Mahmood did not help him get medication in Scotland and he "just left it to Allah".
Among charges denied by Mahmood, 53, of Marketgate, Arbroath, are breaking laws by employing illegal immigrant Izhar Hussain, from Pakistan, between September 6 2010 and December 10 2017 at Kingsley Guest House, Arbroath, and Geniotech, Hilltown, Dundee.
At both of those locations, and Brook Street, Broughty Ferry, Mahmood is alleged to have required Mr Hussain to perform forced or compulsory labour for long hours with little or no pay.
It is alleged he was not allowed to leave the workplace without permission or speak to his family or members of the Pakistani community.
Mahmood further denies letting Mr Hussain become ill, severely injured and in danger of losing his life between November 1 and December 10 2017.
The charge alleges "ultimately there was such a delay in him seeking medical treatment that he required to have his leg amputated".
The trial continues.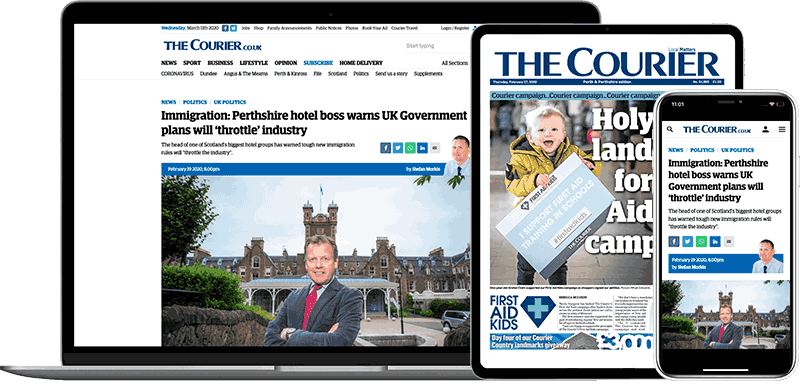 Help support quality local journalism … become a digital subscriber to The Courier
For as little as £5.99 a month you can access all of our content, including Premium articles.
Subscribe