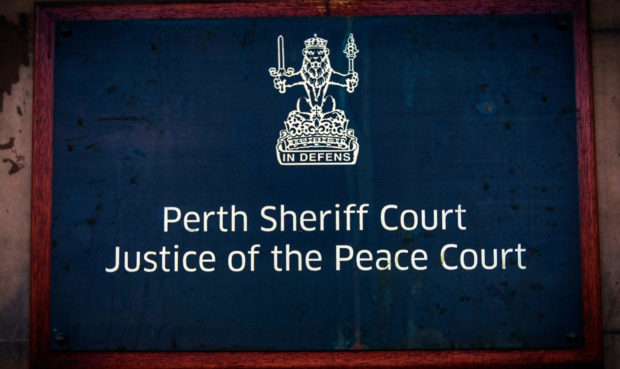 A sex pest who drove around schools to target children has begged a sheriff not to jail him because his wife needs him.
Waqas Mahmood walked free from court after persuading the sheriff to order a medical report on his wife before he is sentenced.
Mahmood, who repeatedly searched for children to expose himself to, claimed he was his wife's carer.
Perth Sheriff Court was told Mahmood still denied responsibility but Sheriff Lindsay Foulis backed the jury's decision to find him guilty of two charges of a sexual nature.
"He denies responsibility for the offences in circumstances where I would have to say the verdict of the jury came as no surprise to me," the sheriff said.
Mahmood claimed he had been the victim of mistaken identity, but the jury heard his DNA was found on items within the car.
The 28-year-old called girls aged 13 and older to his car to "ask for directions" but as they approached they could see he was carrying out a sex act.
The jury heard Mahmood had parked close to a secondary school in Perth and was found behaving in a similar way in a neighbouring street five days later.
They found him guilty of two sexual offences and he was placed on the sex offenders register. Sheriff Foulis deferred sentence.
Mahmood, of Muirend Road, Perth, was found guilty of carrying out a sex act in front of two 13-year-old girls in Viewlands Road, Perth, on March 22 last year, and of exposing himself to a 15-year-old girl in Viewlands Road West on March 27.