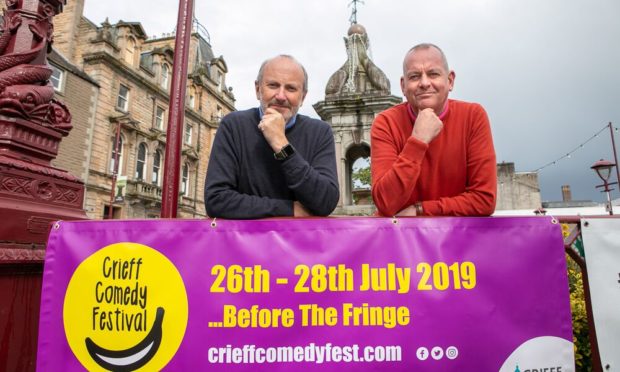 Crieff Comedy Festival will return this summer with Scottish acts head-lining.
Fred MacAuley, Janey Godley, Des Clarke and a host of other comedy talent will take to the stage in the Perthshire town this July.
Other acts include The Glasgow Trip featuring Des Mclean and Gary Little; comedy, magic and burlesque show Enterteasement and Jojo Sutherland.
David McCann, Manager at Crieff Succeeds, which organises the event, said: "This years' comedy festival includes a broader variety and format of shows than last year, with something for everyone.
"As it takes place just before the Edinburgh Festival Fringe, it offers something truly unique and a chance to see some Fringe acts early.
"We look forward to seeing the town buzzing and welcoming guests from far and wide."
As well as the top comedy acts the comedy festival will also have more than 30 other shows including Fringe previews, comedy club nights and magic acts, with more acts to be announced.
There will also be a series of dinner shows and free events at the festival being held from July 26 to 28 across four  venues – The Square Bar, Strathearn Artspace, The Tower and Crieff Golf Club.
Crieff Town Hall will  be the venue for a two-day comedy workshop aimed at budding comedians.