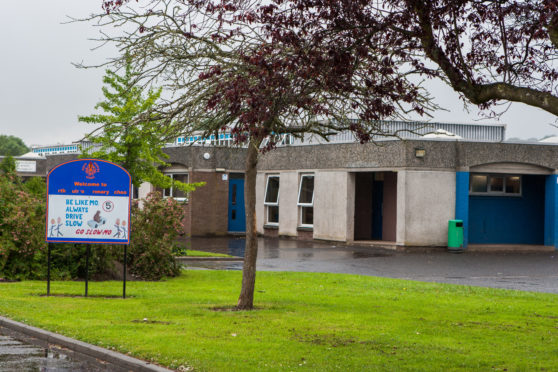 Police were called to a Perth primary school after a pupil was found with a knife.
Teachers removed the "small knife" after it was discovered during the morning break on Thursday.
No one was injured in the incident but parents were only alerted when a letter was sent home with their children.
No further details as to the age of the pupil have been revealed and Perth and Kinross Council was unable to confirm whether or not the pupil had been suspended.
In the letter acting head teacher Linda Dawson wrote: "I am writing to make you aware that there was an incident at morning break today where a pupil was found in possession of a knife. Staff immediately responded and it was taken from the pupil and no one was injured.
"All pupils involved have been spoken to about what happened.
"Police Scotland was also informed and attended the school following the incident.
"With regards to the pupil involved, appropriate action has been taken."
City centre councillor Peter Barrett, whose ward covers the school, said the incident had been "alarming and distressing".
He said: "Staff acted to remove a small knife from a child and the police were informed of the incident.
"This sort of incident undoubtedly causes alarm to parents and pupils and the head teacher is writing to all parents to let them know about today's incident in the playground, and what action the school has taken.
"Staff are also speaking to all of the children today.  I hope this serves to reassure parents."
A spokeswoman for Perth and Kinross Council said: "We can confirm that a pupil was found with a small knife in the playground today at North Muirton Primary School during the break.
"Staff immediately responded and confiscated it from the pupil.  No one was injured and parents have been informed.
"Police Scotland were contacted in this instance and have attended the school."
A spokesman for Police Scotland said: "We can confirm that we were called to North Muirton Primary School at 11.48am.
"Teachers at the school have acted quite quickly and nobody was injured.
"A report will be sent to the Procurator Fiscal in relation to the incident."