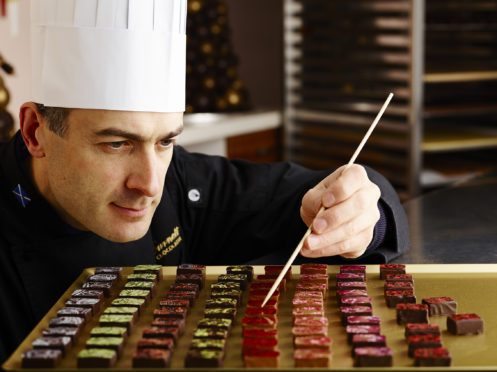 An award-winning chocolatier based in Perthshire has unveiled a unique "first of its kind" chocolate tasting experience.
Iain Burnett Highland Chocolatier has launched his chocolate tasting "flights" at his Grandtully chocolatier.
Customers will be able to enjoy a range of interactive, audio-guided chocolate flight tastings as an introduction to his range of handmade chocolate truffles.
Iain, who established his family business in 2005, hopes the idea will help to boost tourism in Highland Perthshire.
He said: "I'm delighted to announce the launch of our new 'Chocolate Tasting Flights', and I believe we are the first gourmet chocolatier in the UK to offer this unique experience.
"We've been trialling this over the past year, improving and refining the guided experience in response to feedback from our customers, so that when we officially launched them, they would be amazing.
"More and more people are now looking for an experience rather than a transaction."
As visitors sit down to sample the flight, the listener will be given an informative view of the master chocolatier's experience followed by staged insights into five different artisan chocolates.
The flights can be enjoyed in Grandtully, priced at £15 per person, or ordered online to be enjoyed at home for £21.95 based on two people sharing.