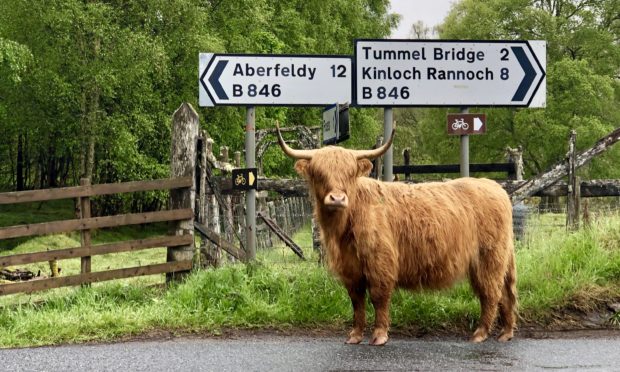 Motorists in Perthshire had to contend with five Highland cows after the animals broke free from their field and ended up on the road.
The animals were spotted on the B846 between Aberfeldy and Kinloch Rannoch at Foss Junction at around 9am on Thursday.
Andrew Macintyre, owner of The Stable Loft at Loch Tummel, managed to snap a photograph of the cows but said it was lucky nobody was hurt.
Andrew said: "We run the Stable Loft at Loch Tummel holiday rental so pass that way every day on our way to work in Aberfeldy.
"It was quite unusual as I've never seen them there before.
"We tried to track down the owner via the local farmers.
"They seemed to know the owner and arranged to rescue them from the road.
"It was a pleasing photo but could have ended badly for a motorist and/or the cows."