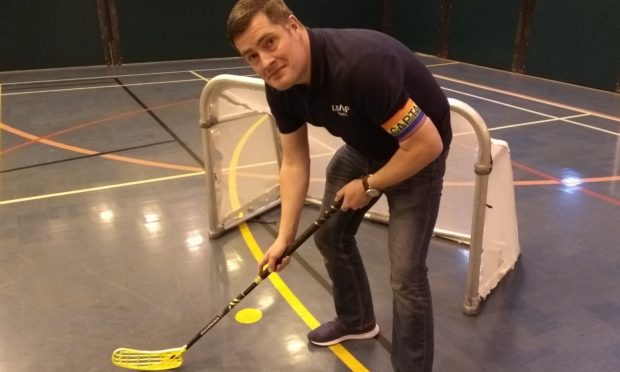 A Perth athlete is setting up the city's LGBTI sports club.
Perth Parrots Floorball Club will also be the first of its kind in the UK to specialise in the game, which resembles hockey and has more than 300,000 registered players worldwide.
Founder Frazer Robertson has been working with Live Active Leisure, Perth and Kinross Council and Perthshire Pride to establish the floorball team which he hopes will provide a new social outlet for the LGBTI community.
He also hopes the club will encourage people back into sport so they can enjoy the mental and physical health benefits without the pressures of taking part in regular group activities.
Frazer said: "A lot of LGBTI people have bad experiences with sport at school so this is a good opportunity to get back into it.
"Floorball is an inclusive sport and people can compete in the same team regardless of gender or characteristics.
"It will help build the LGBTI cause in Perth and Kinross, for ourselves and for our allies. There are few visible LGBTI role models in sport and when there are they are often vilified or there is a lot of drama surrounding it and we are fed up with that.
"It is important that we have strong visible role models to continue to challenge the stigma which exists in sport. So while we are talking about creating a floorball club it is much more than that."
Frazer said the goal of the Perth Parrots was to offer a safe space to the LGBTI community while challenging discrimination and championing inclusion.
Gender issues have proved controversial in world sport in a number of recent cases.
Olympic champion sprinter Caster Semenya has been told by the International Association of Athletics Federations (IAAF) that she must limit her testosterone level to compete against women.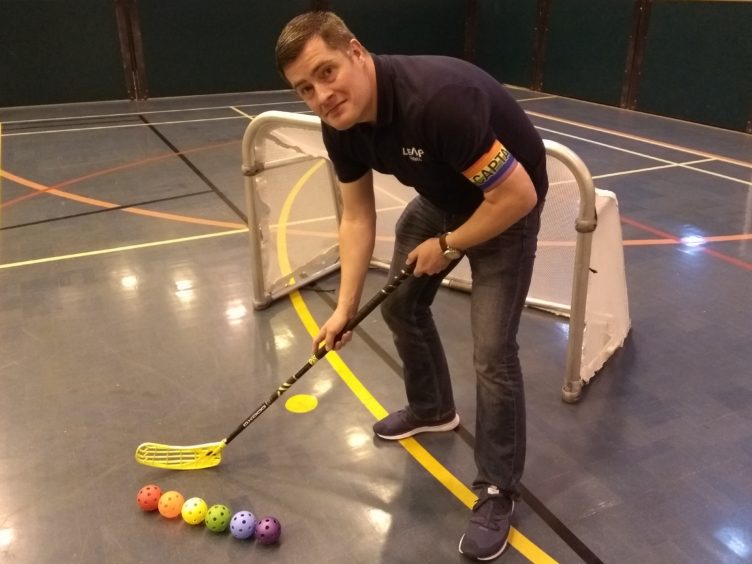 Semenya is appealing the decision at the Supreme Court of Switzerland.
Canada's Rachel McKinnon said she received thousands of death threats after winning a UCI Masters Track World Championship title last October for being a transgender female competing in women's sport.
A study published by the Institute of Sociology and Gender Studies of the German Sport University Cologne earlier this year showed 90% of the LGBTI people surveyed considered homophobia and transphobia in sport to be a problem.
Leap Sports, a charity that increases the visibility of LGBTI people in sports and of which Frazer is the current chairman, will be holding a Festival Fortnight across Scotland  from June 17-30.
As part of the festival a taster session for the Perth Parrots will be held at the North Inch Community Campus on Sunday June 23 at 2pm.
Members of the community are invited to come along and try out the sport.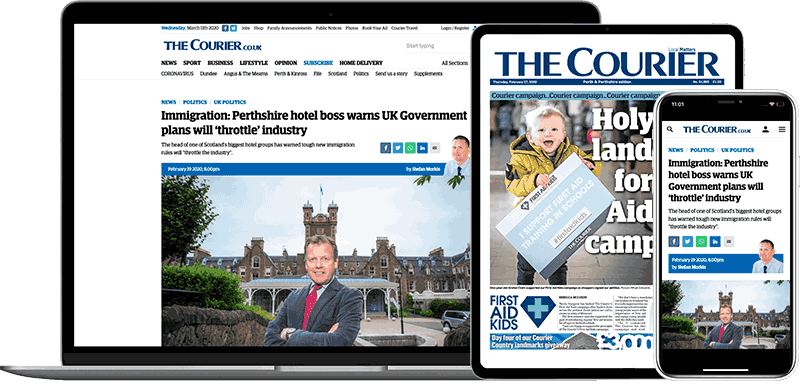 Help support quality local journalism … become a digital subscriber to The Courier
For as little as £5.99 a month you can access all of our content, including Premium articles.
Subscribe