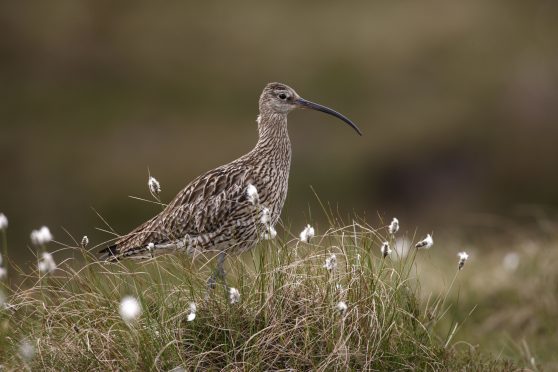 Curlews could be pushed closer to extinction following the suspension of a licence to shoot ravens, it has been claimed.
Gamekeepers say refusing to allow them to kill corvids in the Strathbraan area means they cannot protect the nests of wading birds.
In Scotland there has been a 61% decline in curlew numbers since 1997, with the UK being home to a quarter of the world's breeding population.
Last year the Strathbraan Community Collaboration for Waders (SCCW) was granted the first license of its kind to protect the eggs and chicks of wading birds from predation by incoming flocks of juvenile ravens.
However, protest and petitions against the license to shoot 69 ravens forced the suspension.
In an open letter to Scottish Natural Heritage (SNH), the Scottish Gamekeepers Association warned: "Without targeted and accelerated conservation action in Scotland, the curlew – classed as the UK's most pressing conservation priority- will become extinct, globally, in our lifetime.
Controversial Perthshire raven cull suspended after backlash
"There is now a responsibility for heritage bodies and government departments to do more than pay lip service to adaptive approaches if this tragedy is not to unfold on Scotland's soil.
"Politics and the fear of campaigners, legal challenge and adverse publicity is now disabling public agencies from delivering the type of bold actions required to fix conservation emergencies, such as those facing the world's wading birds."
RSPB Vice President Chris Packham wrote to SNH Chairman Mike Cantlay last year expressing his disgust at the license, with Mr Cantlay later receiving death threats.
Springwatch host Chris Packham joins fight to save Perthshire ravens
Mr Packham was later involved in a legal challenge which resulted in  Natural England's decision to revoke three general licences, which allowed the shooting of 16 species of birds including crows, magpies, Canada geese and feral and wood pigeons.
A spokesman for SNH said the SCCW's licence application did not meet the required criteria.
He said: "The Strathbraan Community Collaboration for Waders (SCCW) submitted an application to manage ravens as part of a study into the impacts on wader birds in the area. However, our Scientific Advisory Committee recommended wide-ranging research methods, which the licence application didn't fulfil.
"Following this advice, the application has not been granted but we remain in contact with the SCCW on potential future collaboration projects.
"Populations of curlew and lapwing in Scotland have more than halved over the past 20 years. We recognise that we are reaching crisis point and we need to take action. Our next step is to scope out a collaborative project to aid the conservation of these birds."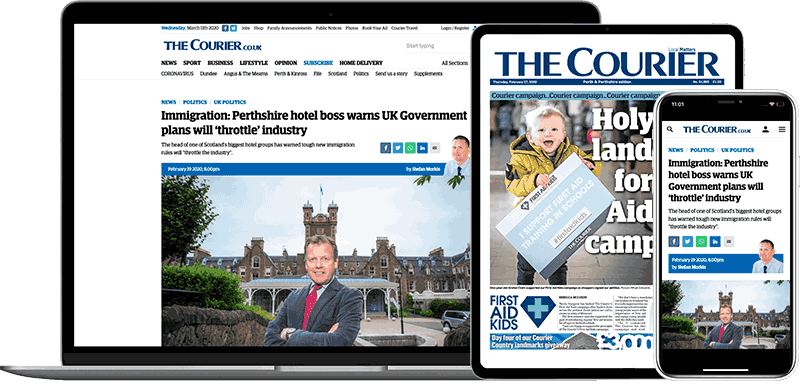 Help support quality local journalism … become a digital subscriber to The Courier
For as little as £5.99 a month you can access all of our content, including Premium articles.
Subscribe