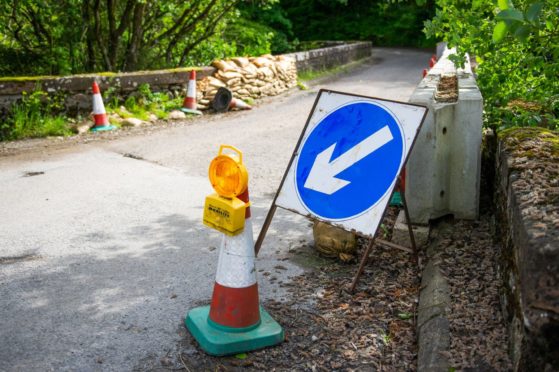 An historic roadbridge at a Perthshire beauty spot has been earmarked for more than £30,000 worth of emergency repairs.
The 19th century Strone crossing, at Bridge of Cally, north of Blairgowrie, was left damaged after a car accident earlier last year. Part of the B-listed structure is "near to collapse" according to a study.
Perth and Kinross Council has signed a deal for an extensive programme of repairs that will see the route closed for about three weeks. The work is due to get under way on June 17.
The local authority has awarded the contract to Dumbarton-based contractors Go-Wright.
A council spokesman said: "Strone Bridge is a category B-listed masonry structure carrying the U94 highway over the Black Water which is at a deep, steep-sided gorge.
"The aim of the project is to repair accident damage to the upstream masonry parapets, and to repair general deterioration and weathering to the downstream masonry parapets, spandrel walls and drainage offlets."
The authority secured listed building consent for the work. A report by planning officer Diane Barbary notes the "upstream parapet has been badly damaged in a vehicle strike" and the parapet on the other side "is weathered, and near to collapse, with further defects including damaged cope stones, undermining to a support buttress, damage due to surface water run-off and bulging to the spandrel wall".
She said the bridge, alongside nearby Netherton Mill and Mill House, was part of a "picturesque vernacular group in a setting of great natural beauty."
Historic Environment Scotland has welcomed the work, but warned against the use of cement on some areas of the sandstone structure.
The council has confirmed reinforcement work on the spandrel areas was amended to avoid the use of cement.
Ms Barbary said: "While the eventual appearance of the rebuilt parapets will not match the lower sections of the bridge, due to the historic use of cement mortar, it is considered that the proposed specifications are appropriate in terms of best practice and ensuring the good condition of the bridge in the long term."
The council was recently involved in a £1 million operation to save the nearby Bleaton Hallet crossing, after part of the structure collapsed during storms in late 2015.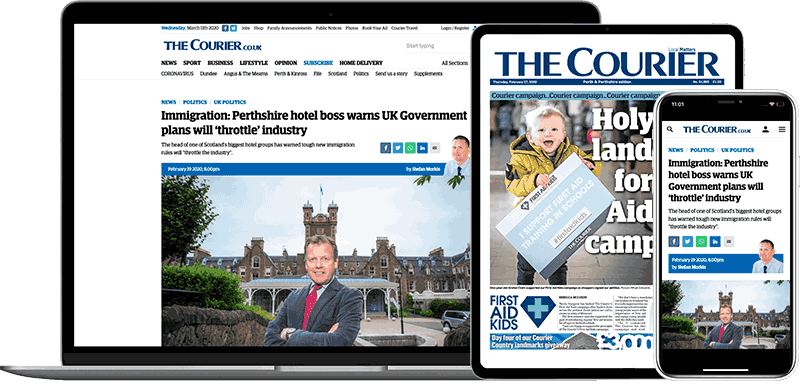 Help support quality local journalism … become a digital subscriber to The Courier
For as little as £5.99 a month you can access all of our content, including Premium articles.
Subscribe