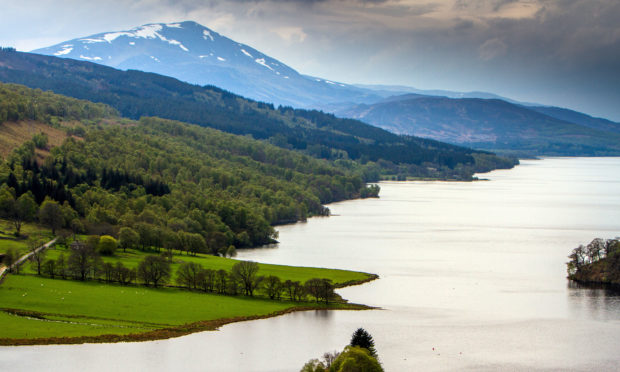 The team behind a new tourist trail which spans Perth and Kinross and Stirlingshire have announced the project will officially launch on July 1.
The Heart 200 touring route, designed to reinvigorate tourism in the heart of Scotland, will be launched at Loch Leven's Larder in Kinross.
Looking to emulate the success of the North Coast 500, the route weaves around Perth and Kinross and Stirlingshire, stopping at 30 tourist attractions along the way.
Despite fears over the condition of some roads along the route, the team behind the project believe it can buck the trend of falling tourist numbers in central Scotland.
Robert Cairns, director of Heart 200 and owner of the Fortingall Hotel, said: "With visitor numbers declining year on year in this region for several years now, Heart 200 has been designed to encourage tourism back into the heart of Scotland.
"We aim to offer visitors a unique holiday experience, a leisurely journey through the stunning heart of Scotland. In the development of Heart 200 we have taken every effort to consider the concerns of local residents and have amended the route accordingly."
"Whilst a very small handful of businesses have been opposed to the idea, most businesses have been fully supportive of the Heart 200 route and its objective of reinvigorating tourism in this area which has been in steady decline for some time."
A number of local businesses which operate in the Perthshire tourims and hospitality industries have backed the plans.
Stephen Brannigan, Head of Palace and Events at Scone Palace said: "We are absolutely behind Heart 200 and see it as a fantastic initiative to encourage more visitors to this stunning part of Scotland, particularly as we are just entering the busiest season of the year for tourism and for our business."
Stephen Leckie, CEO of Crieff Hydro, said: "An initiative which encourages more visitors can only be a good thing, particularly at the start of the busiest season of the year for tourism. We're delighted that Heart 200 passes through Crieff."
Murray Scott, Managing Director of the Angus Hotel, Blairgowrie, said: "The Heart 200 route includes many interesting and varied places which may not have previously featured on the priority list for tourists to the area.
"I'm confident that visitors will not leave disappointed."
While not a council run initiative, Perth and Kinross Council is supporting the project, which it hopes will bring more money into the region.
Leader of Perth and Kinross Council, Murray Lyle, stated: "Perth and Kinross Council is delighted to support the creation of Heart 200, a new and exciting initiative which will bring a welcome and significant increase in tourist numbers and a great boost to the local economy."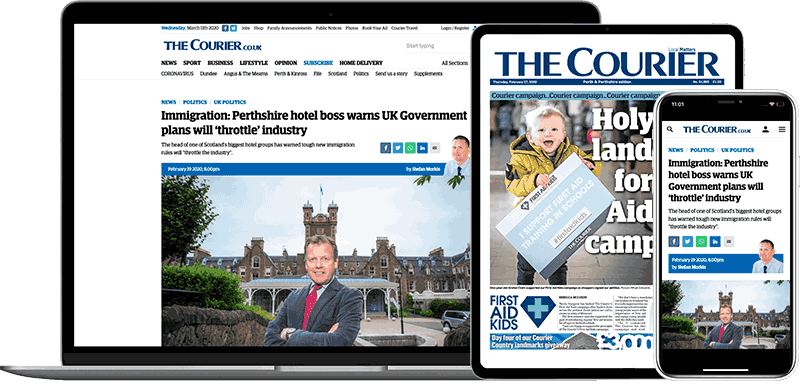 Help support quality local journalism … become a digital subscriber to The Courier
For as little as £5.99 a month you can access all of our content, including Premium articles.
Subscribe