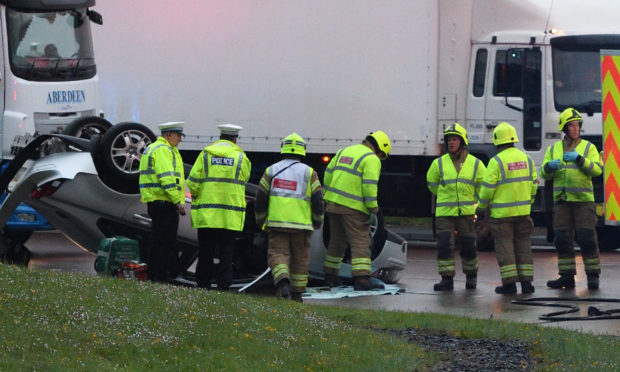 A man was taken to hospital after his car ended up on its roof near Perth on Wednesday night.
The driver suffered injuries which were described by police as not serious.
The Fire service was also called to the incident at Broxden roundabout at 8.40pm and helped release the injured man from the overturned car.
No other vehicles were involved.
One lane was closed for a while but police said traffic was flowing well.