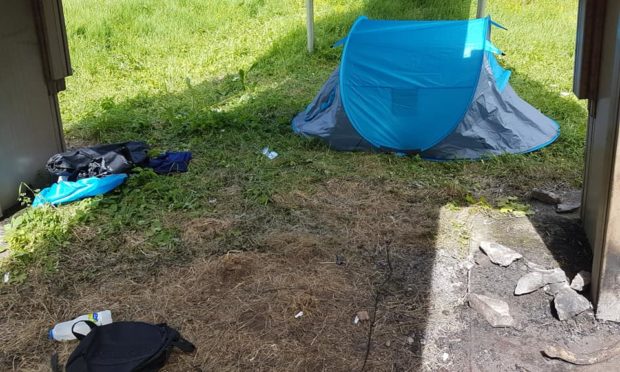 Angry locals in Aberfeldy have hit out after campers left a mound of rubbish, including broken chairs, beer cans and human waste, in their wake.
Three men, reckoned to be in their 30s or 40s, pitched up next to a popular walking route beside Aberfeldy Golf Club around two weeks ago.
Residents say the trio were also drinking and hurling abuse at passers-by before they quit the site, under the so-called "bouncy bridge" on Wednesday.
Aberfeldy man Chris Wain visited the area to clean up after them and said he was confronted by the worst mess he had seen in a "long long time".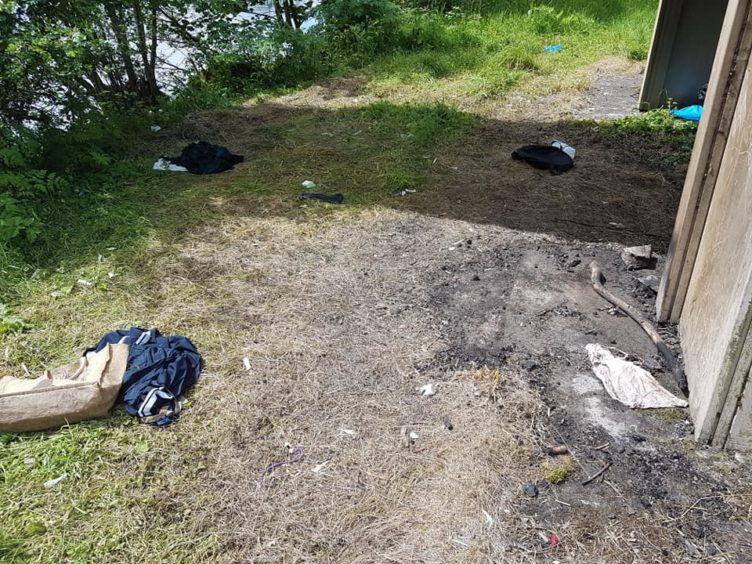 Chris said: "As a dog walker I take that road and there were people who usually go that way who had to stop because they were getting abuse.
"On Thursday I did my walk and it looked like they had gone and had left all their rubbish.
"There were broken camp chairs, they had left one of their tents, a homemade barbecue, about 20 empty cans, tobacco pouches and some tell tale signs of other misuse of substances."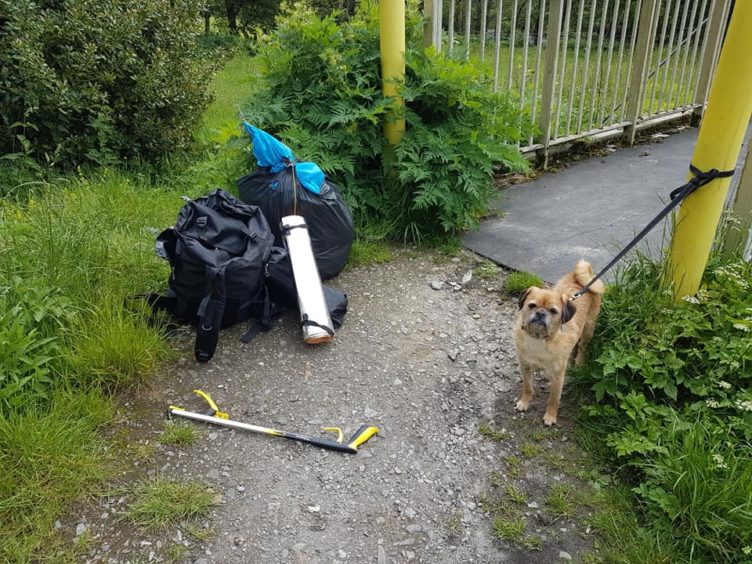 Chris took it upon himself to tidy the mess but said he stopped short of dealing with the human waste.
He said: "They were defecating under the bridge as well. Human poo is not cool.
"I couldn't stomach moving it."
He said he was concerned for the local environment.
"There's lots of wildlife around here. At the bridge there's actually a beaver dam.
"There's lots of people who use this area as wild camping and have done no harm but that amount of rubbish is the most for a long long time."
After clearing the discarded items Chris posted about it online.
He was widely praised by other locals in Aberfeldy, although some people raised concerns that the men may have been homeless.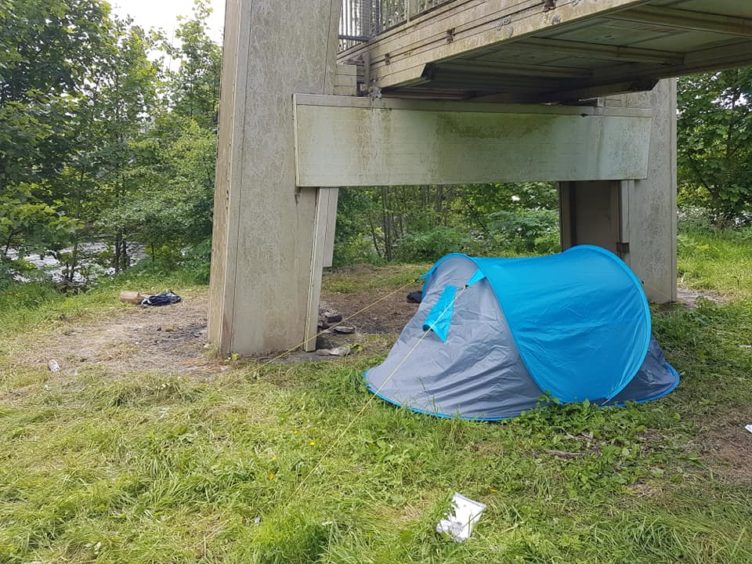 The Aberfeldy case is the latest in a string of similar incidents around Perthshire.
Day trippers have been blamed for littering beauty spots at Crieff and Pitlochry in recent weeks and last week wild campers were blasted for leaving a "shameful" mess on the shore of Loch Rannoch after a day of drinking. The group left behind dozens of beer cans and camping equipment on a burning camp fire.
Following the Loch Rannoch incident, Perth and Kinross Council said waste crews in Highland Perthshire would be monitoring countryside locations over the summer and taking action as required."
A spokesperson said: "The council would urge all visitors to the countryside to act responsibly and not affect the environment for others.
"All visitors should be aware that they must comply with the Scottish Outdoor Access Code. Litter or waste found can be reported to the council."