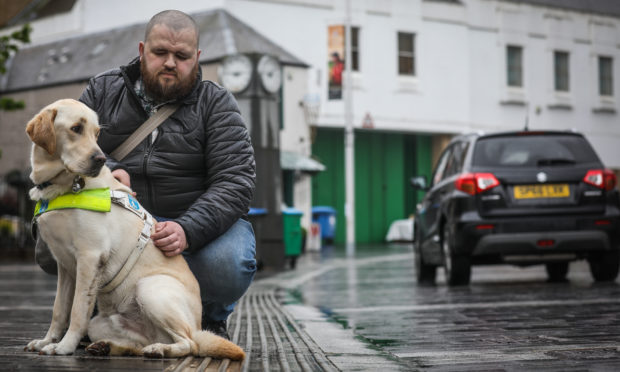 Perth and Kinross Council faces legal action over a £1.5 million "cultural quarter" that has been described as a danger zone for people with disabilities.
Campaigners calling for improvements Perth's Mill Street were told by a council officer that the best way to get the safety measures they want is to take the local authority to court.
The area between Perth Theatre and Perth Concert Hall was spruced up in an effort to bring in more visitors. The work included levelling off the pavement and road, meaning there are no kerbs.
The redesign represents a breach of UK Parliament's Equality Act, those pushing for extra safety measures claim.
Perth College student Jonathan Attenborough first raised concerns about the street earlier this month, pointing out there was nothing to stop his guide dog from leading him into oncoming traffic.
Mr Attenborough has now met with council representatives to discuss possible solutions. They were joined by Sandy Taylor, of the National Federation of the Blind UK, as well as members of the Centre for Inclusive Living Perth and Kinross, Vision PK and the Guide Dogs charity.
At the meeting, the group was told no changes would be likely without a court injunction.
Mr Attenborough, 29, who can only see shapes and colours after a 2017 operation to halt glaucoma failed, said: "There needs to be a clear delineation between people and traffic, and easily accessible 'safe zones' for pedestrians.
"I am pushing hard for the council to install kerbs on this street, as even with a controlled crossing in place, it is still a form of indirect discrimination under the Equality Act."
He said: "The council has however reiterated to me that kerbs are not an option at this point and if they continue to hold this position, I will have no choice but to take legal action."
Mr Taylor, who has campaigned for changes at similar "shared space" schemes in Scotland, said the Mill Street site was the worst he had experienced.
"The street design here excludes many disabled people and is therefore contrary to Section 21 of the Equality Act 2010," he said. "At the meeting, the council spokesperson stated that it was unlikely that any changes would be forthcoming without a court injunction. It therefore appears that Perth and Kinross Council are prepared to be non-compliant with the Equality Act, which is contrary to the law."
A council spokeswoman responded: "While there are no plans for a complete revision of the project, we are already taking forward the feedback we received this week.
"We have begun to look at whether we should make amendments to the scheme, such as the option of a controlled pedestrian crossing."
She said: "We will review and consider this latest feedback on improving accessibility for people with disabilities in Mill Street, and will have further discussions with disability organisations in due course."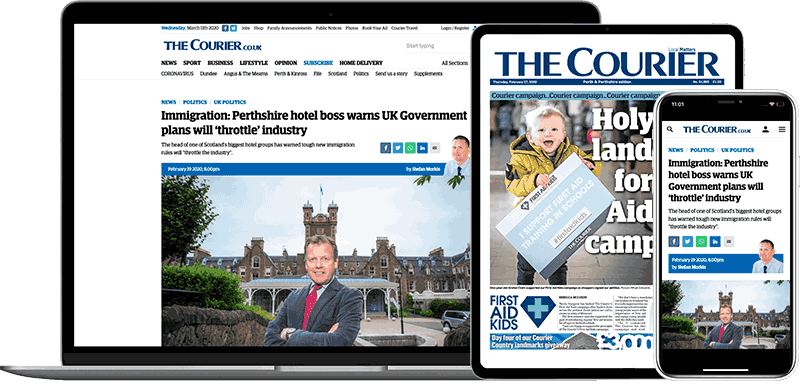 Help support quality local journalism … become a digital subscriber to The Courier
For as little as £5.99 a month you can access all of our content, including Premium articles.
Subscribe