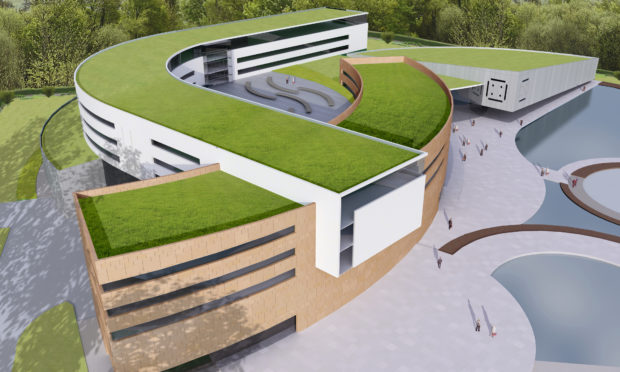 Developers insist they are committed to building a £60 million luxury hotel on the edge of Perth, despite the project falling several years behind schedule.
After more than a decade in development, planning permission was awarded for a five-star, 300-bedroom establishment at Kinfauns, on the banks of the River Tay, in November 2014.
The following summer project leader, Perthshire-based property developer Joseph Khazaka announced work was about to start on the 21-acre plot and the hotel was scheduled to open in the middle of 2017.
However, after some foundation work on the site, the project has stalled.
Mr Khazaka declined to say what was causing delays, but added: "I can say that this hotel is still going ahead. We started work when we said we were going to start work, but I don't want to say any more than that at this stage."
Mr Khazaka confirmed an underground gas pipeline that had caused concern in the early stages of the planning process was not causing the hold-up.
Amercian company Wyndham, one of the world's biggest hotel chains, said it was still keen to operate the venue when it is built.
A spokeswoman confirmed the project had "not yet developed further", but said: "We remain in discussions with ownership to brand the hotel when development resumes."
Mr Khazaka's daughter Lita is the lead architect on the project. Her designs show a relatively low-rise structure that aims to the mimic the contours of the hills.
It has a grass roof which will help the building blend in to the surrounding environment.
In October 2016, a building warrant was issued for the first phase of the development, the installation of pile foundations and ground beams .
The project, which was backed by local councillors and Scottish ministers, is expected to create more than 300 permanent jobs, plus a further 185 indirect positions.
Perth and Kinross Council recently launched its own drive to attract a major hotel chain to the city centre.
Officials hope a new hotel would offer 100 to 125 bedrooms. They said they have progress following a networking event in London, but are still awaiting a concrete proposal from a hotel company wanting to open in Perth.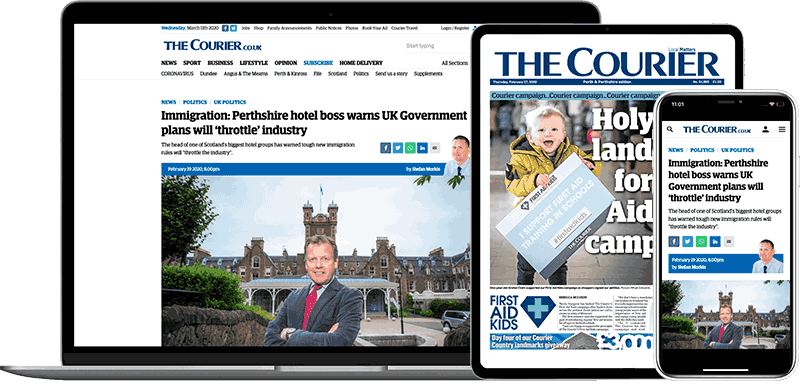 Help support quality local journalism … become a digital subscriber to The Courier
For as little as £5.99 a month you can access all of our content, including Premium articles.
Subscribe