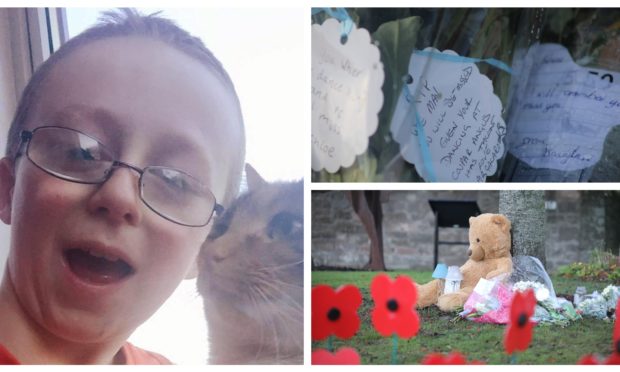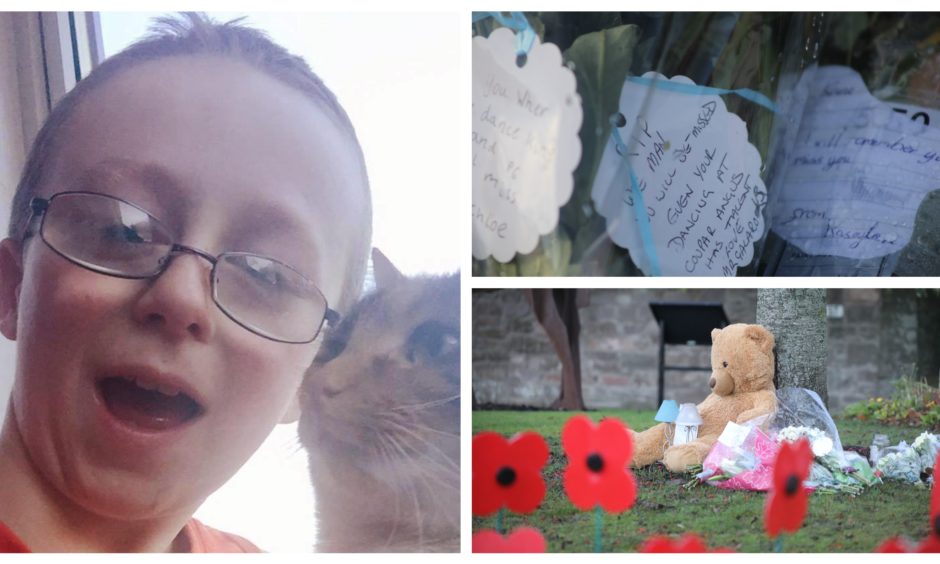 The death of Kane Morris rocked Coupar Angus, as the town mourned the boy who was "loved dearly by all".
The 10-year-old was a P6 pupil at the town's primary school and was popular with his classmates.
A keen dancer, he performed in school plays and twice won the Coupar Angus Got Talent contest.
One of his former teachers said Kane had a "wicked sense of humour".
"He was such a funny, happy little boy," she said shortly after his death.
"I only taught him for a short time but he just stands out so much – he was the kind of boy that made a mark on you. It is so horrible to think he's gone."
Police maintained a heavy presence in Coupar Angus in the weeks following the killing, standing guard outside the Union Street property where Kane was found and carrying out door-to-door enquiries.
Forensic scientists continued to work inside the building, an RBS branch that was turned into flats three years ago, while flowers, messages and teddy bears were left near the scene of the killing.
Coupar Angus Abbey was also opened to give people a place to reflect.
Reverend Andrew Graham, the local minister, said: "Our community has been hit very hard by this recent tragic event and many of us are shaken and confused.
"At times like this it can be helpful to take some time out to think and reflect, to seek inner peace for yourself and perhaps to say a prayer."
A family statement released shortly after said the death had been a "devastating experience".
"Kane was a popular young boy within the community," it said
"He was full of energy and loved dearly by all.
"This is a devastating experience for us as a family."