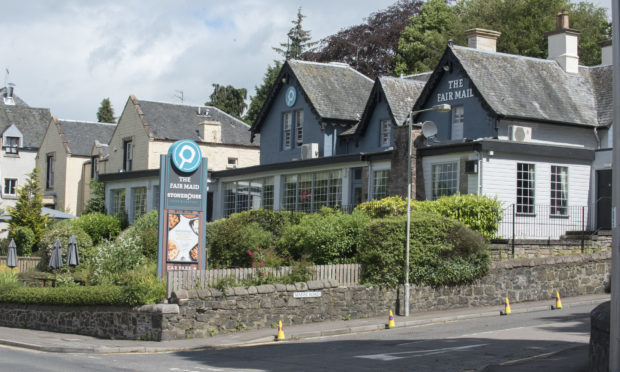 A landmark Perth city centre restaurant will close at the end of the month.
The Fair Maid Stonehouse restaurant at the city's Isle of Skye Hotel will close for good on July 1, with the fate of employees still to be made clear.
The restaurant, in the same building as the city's Travelodge hotel on Dundee Road, reopened in early 2017, having previously operated as a Toby Carvery restaurant.
This refurbishment brought around 10 jobs to the city, but it is unclear how many jobs could be lost next month.
Umbrella firm Mitchells and Butlers run a string of restaurants, including the Toby Carvery, and management have stressed they are trying to relocate staff to nearby outlets to prevent job losses.
A Mitchells and Butlers spokesperson said: "We can confirm The Fair Maid will close on July 1.
"This decision has been taken after careful consideration and as part of the continual review of our estate. We are currently exploring all opportunities for the site's future.
"We are in consultation with the team at the restaurant and hope to redeploy as many employees as possible at our other nearby businesses.
"We would also like to thank our customers from the local community for their support over the years."
City centre councillor Peter Barrett said Stonehouse is not the only restaurant to be feeling financial pressure in the current political climate.
He said: "We know these are really tough times for the casual dining sector across the whole country and not just Perth and Kinross.
"The Fair Maid Stonehouse has earned a reputation for high customer service, serving quality meals which are good value for money.
"In better times, that combination should have been enough for a successful and sustainable enterprise.
"But Brexit is undoubtedly affecting consumer confidence, people are choosing to spend less on discretionary items like eating out.
"There is growing pressure on margins in the casual dining sector due to food cost inflation, a weakened pound and labour shortages."