An armed duo who left a man scarred for life in a revenge attack which ended in a lengthy siege have been jailed for more than five years.
Martin Reilly and Kristopher Zdrzalek were found guilty of repeatedly stabbing David Goldie, 37, on the head and body and turning a flat into "a bloodbath".
Reilly sparked the violent confrontation by posting "revenge porn" pictures of an ex-girlfriend on social media, the jury at Perth Sheriff Court heard.
The jury found Reilly, 38, and Zdrzalek, 28 guilty of severely injuring and permanently disfiguring Mr Goldie in the knife attack on January 8 or 9.
Reilly was also found guilty of attacking three police officers by throwing a metal spanner and metal bar at them during the siege at Grampian Court.
The jury also found him guilty of acting in a threatening or abusive manner.
Reilly, from Perth, had also admitted posting abusive messages about his ex-partner along with intimate photographs of her on social media forums, four days earlier.
He was jailed for three years and three months yesterday.
Zdrzalek was jailed for two years.
A female witness who attended the flat said she found Mr Goldie slumped on the floor and Zdrzalek told her that they had already been involved in a fight.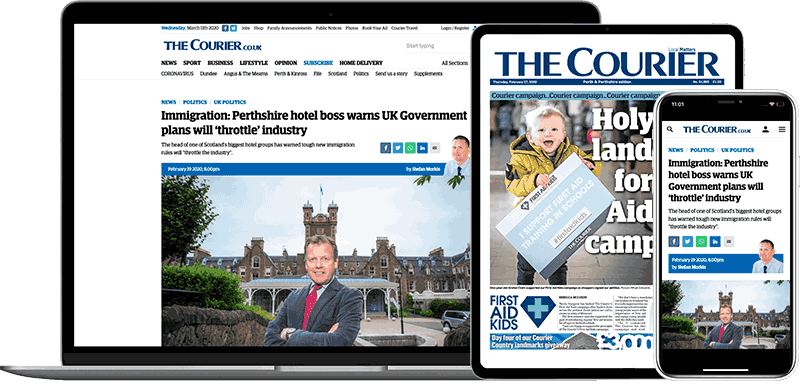 Help support quality local journalism … become a digital subscriber to The Courier
For as little as £5.99 a month you can access all of our content, including Premium articles.
Subscribe