Children in a Perthshire village are achieving better grades and feeling happier than ever following the introduction of four-legged pupils to the classroom.
Head teacher Islean Gibson brought dogs into lessons at Kinloch Rannoch Primary as part of her masters degree studies in leading, learning and teaching which focused on the impact of canine classmates on her pupils.
Miss Gibson, who is originally from Carnoustie, graduated from Dundee University on Friday morning.
She said the project, which was spearheaded by her students, has led to a boost to grades, attainment, children's confidence and overall happiness at the rural school.
Twizzle the German shepherd, Tess the springer-spaniel, Dixie the patterdale terrier and Mya the red labrador were all recruited by Kinloch Rannoch pupils following a "stringent" interview process conducted by the youngsters.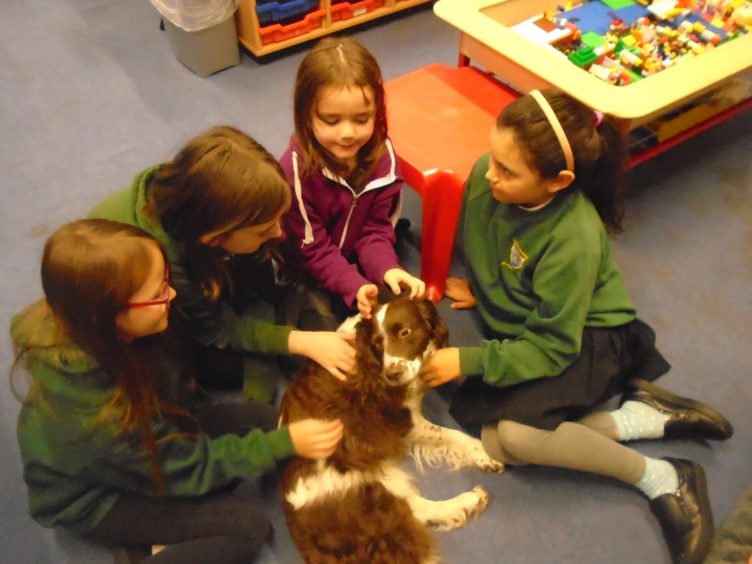 All of the pooches had to meet the behavioural criteria specified by pupils in a questionnaire.
"The impact was actually instant and it took us all by surprise," Miss Gibson said.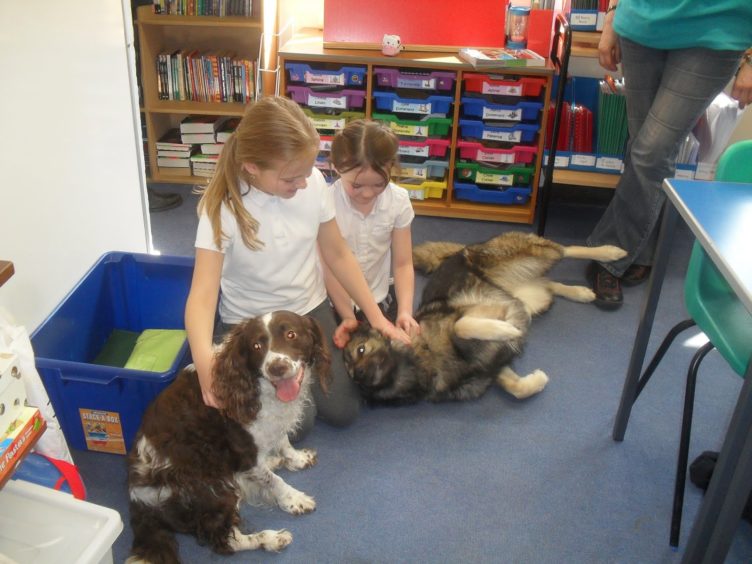 "We regularly ask about ways to improve our school. They came up and said they want a dog in school.
"I kind of looked it and thought 'I'm not sure about this' but they then came back going you have therapets and dogs used in different ways. We want to do that.
"We decided we would look at how dogs help give emotional support in the classroom and get children ready to learn and be a part of their school day.
"You just look at the children's faces, the staff, visitors, everyone comes in and there is such a buzz when they see the dogs in the building.
"We've seen all our attainment levels this year go up for every child and that is really, highly unusual. They put that down to having that reassurance and confidence from the dogs.
"For them it's just been an amazing experience because they have been leading this, they have been asking the questions, they have been organising how the dogs come into school, how they work, it has been such a brilliant impact because they own it and they can see exactly what is happening.
"I think the hardest part was when Tess used to fall asleep during spelling lessons and snore.
"Actually having the dogs in just makes a difference to your day as a teacher but also to the children's day, and if children are happy and wanting to learn and be in school for us that is the most important thing."
She believes more schools should start bringing dogs into classrooms.
Miss Gibson said: "I can't see why this wouldn't work in any classroom setting.
"We did actually evaluate the dissertation at the end and every single family and every single child said they wanted the dogs to stay in school, so we have resident dogs now."
Miss Gibson – who was applauded and embraced by her pupils after emerging from the Caird Hall graduation ceremony – added: "They have been through every step of this with me."
P7 pupils Hamish Dunnigan, 12, and Ailey Clark, 11, helped Miss Gibson in her course work.
Hamish said: "It boosts your confidence because you wait for that day that dog comes in and you can definitely see the joy on the children's faces when the dogs come in.
"I feel like other schools should consider taking that step in research because it is a lot of fun."
Ailey added: "It made a pretty big difference because everyone was a bit happier. The dogs came around and you just patted them and they made you feel confident and ready to do work."
P5 pupil Anna Rehling, 9, said: "I felt I was more confident doing my work because there were dogs that I knew, and I knew that they would help me when some people made me unsure.
"They are like another person in the class that is really kind to you."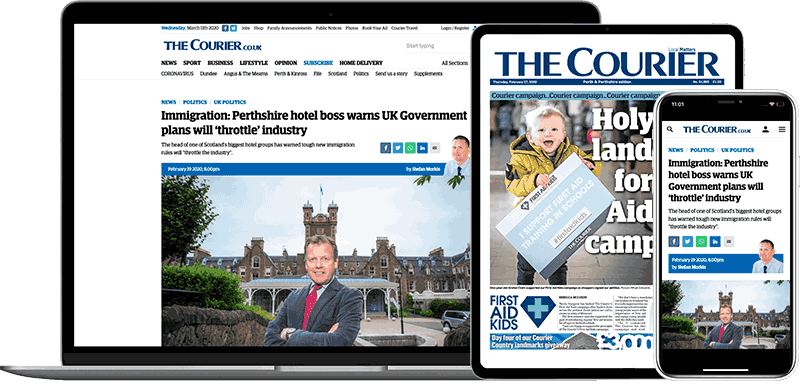 Help support quality local journalism … become a digital subscriber to The Courier
For as little as £5.99 a month you can access all of our content, including Premium articles.
Subscribe