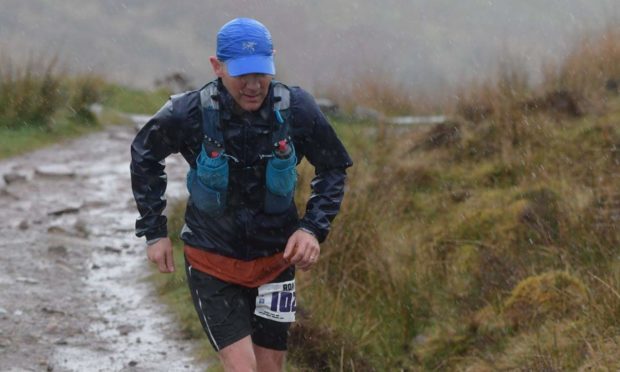 A Perth-based music therapist is just 60 miles away from completing a challenge that will see him run over 200 miles in just 12 weeks.
Next Saturday Rory Campbell will take on the St Cuthbert's Way Ultra, a gruelling 62-mile race which starts on Holy Island of Lindisfarne, in Northumberland, and finishes up in the Scottish Borders town of Melrose.
It will be the fourth race that Rory has undertaken since beginning his challenge with the John Muir Ultra on March 30.
The 31-mile course tool him just over four hours to complete.
In between he has run the Highland Fling from Milngavie to Tyndrum, where he finished in just under nine hours, placing 30th, and the non-stop 63-mile Scottish Islands Peaks Race, starting on Mull, on to Jura, then Arran and finishing in Troon.
So far he has clocked up 147 miles on his gruelling fundraising effort.
The four events are also serving as training for a fifth additional run during an eight-day multi-stage running event in the Alps, which will take him through four countries, in September.
Rory, who is a music therapist for Barchester Healthcare and works in homes including Ochil Care Home in Perth, has donated all money raised to the firm's charitable foundation, which supports older and disabled people to live independently.
Rory said: "Barchester's Charitable Foundation is a great cause that helps many people in need, particularly lonely older people, which is a cause very close to the hearts of all our staff and residents, and I feel very honoured to be able to contribute in this way."
Elizabeth Stewart, general manager at Ochil Care Home said: "Everyone at Ochil was keen to show Rory support on his adventure, especially the residents who enjoyed hearing all about the experience, and we are really proud of Rory to have been able to raise this money."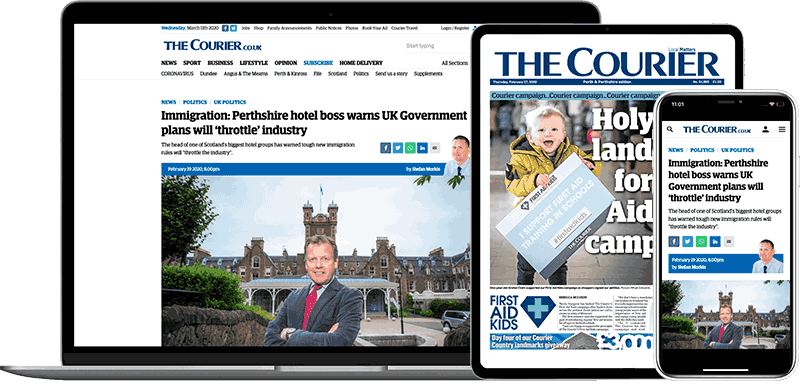 Help support quality local journalism … become a digital subscriber to The Courier
For as little as £5.99 a month you can access all of our content, including Premium articles.
Subscribe