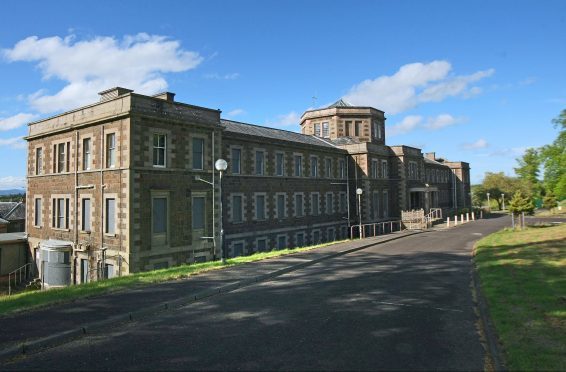 A Scottish Government inquiry has opened in Perth to determine the full impact of new housing on city centre traffic.
The week-long probe focuses on contentious plans for new housing at the old Murray Royal Hospital site.
Rivertree Residential wants to build 128 homes at the old psychiatric facility, off Muirhall Road. The company complained to Scottish ministers last year, when Perth and Kinross Council failed to make a decision on planning consent.
The inquiry, led by Scottish Government reporter Dan Jackman, began on Monday with discussions on planning policy and legal issues.
Talks on Tuesday will further explore the potential impact on traffic, including the effect of the proposed Cross Tay Link Road.
One of the most contentious issues will be Rivertree's traffic impact report, which has been rubbished by Bridgend, Gannochy and Kinnoull Community Council.
Vice-chairman Dave Beattie described the document as "unfit for purpose".
He said: "Our community's main concern, apart from the obvious inconvenience and stress of major delays to local journeys, is the significant threat to the health of our vulnerable population as a consequence of air pollution."
In his witness statement, Mr Beattie said: "Our evidence will show that the transport assessment submitted on behalf of the appellant (Rivertree) contains fundamental errors.
"The appellant makes great store by their claims that their errors are a consequence of the council's advice and guidance.
"Whilst it can be argued that PKC has not demonstrated the competence and professionalism that is expected or required of a local authority, the appellant's transport assessment contains errors and invalid assumptions that totally undermine the integrity of the reported conclusions."
Gordon Diamond, of Ove Arup and Partners, on behalf of Rivertree, insisted that the traffic study was "robust" and followed an approach agreed in writing with Perth and Kinross Council.
He wrote that, according to his findings, the Bridgend junction operates within capacity and there is no justification for the council to delay planning approval until the delivery of the Cross Tay Link Road.
In his precognition statement, Alexander Deans, Transport Planning Team Leader with PKC, said: "The issue for the council is whether the (transport assessment) report is accurate. When it came in, it became clear that transport officers considered that it under-reported the issues.
"A site visit at peak times, prior to producing the report, would have highlighted the queuing issue."
The inquiry is expected to continue at Perth's Royal George Hotel until Friday.