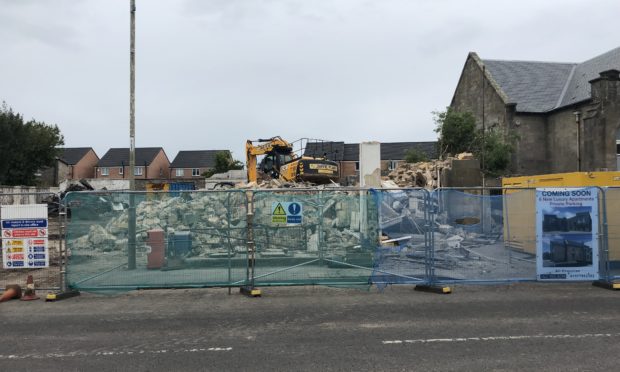 A Kinross community group has accused developers of "disregard for due process" following the unauthorised demolition of a building in the conservation area of the town's High Street.
Kinross-shire Civic Trust also questioned Kirklands Development Company's claims they were forced to bulldoze the former manse on the Kirkland's Garage site at the behest of the Health and Safety Executive (HSE) and Perth and Kinross Council's Building Standards.
Both the HSE and Building Standards have dismissed Kirklands Development Company's claims.
In a letter made available to The Courier, a council planning and development officer told Kinross-shire Civic Trust: "Building Standards did not assess the condition of the building in respect to a full demolition.
"A structural assessment is not the responsibility of Building Standards."
A HSE spokesperson said: "HSE was not responsible for recommending the demolition of the building.
"The decision whether to demolish was the contractors to make, and the relevant permissions were the responsibility of the local authority."
Kirklands Development Company tore down the façade of the former manse on June 4 saying it had become unsafe after they removed fuel tanks at the behest of the Health and Safety Executive.
Martin Smith, of Kirklands Development Company, said: "We had no choice but to take it down quickly.
"We had no planning permission but we were told it was dangerous."
HSE reports obtained through the Freedom of Information Act it show contractors on the site were only told to decommission the fuel tanks rather than fully remove the structure.
Following the unauthorised demolition, Perth and Kinross Council stepped in and issued a temporary stop notice on the site until July 5.
A spokesperson for the Trust said: "Kinross-shire Civic Trust is appalled at the unauthorised demolition of this sandstone building.
"The Trust has uncovered major inconsistencies in the information and version of events provided by the developer which do not accord with the facts the Trust has access to.
"From the facts available, there appears to be clear evidence that there has been an alarming disregard for due process and safety requirements in relation to the works undertaken by the developer and their contractors.
"It is the Trust's understanding that unauthorised demolition in a conservation area can constitute a criminal offence."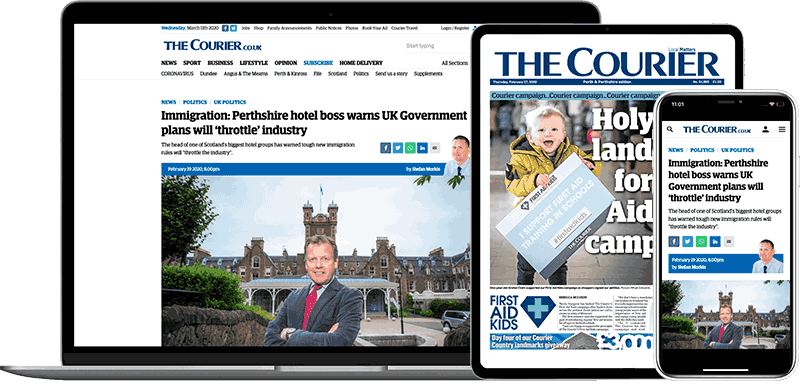 Help support quality local journalism … become a digital subscriber to The Courier
For as little as £5.99 a month you can access all of our content, including Premium articles.
Subscribe